Fun and Easy Holiday Crafts You Can Do At Home
Home Care in Oakwood GA
Need a fun craft idea to do with your aging loved one? The holiday season offers a great opportunity for crafting.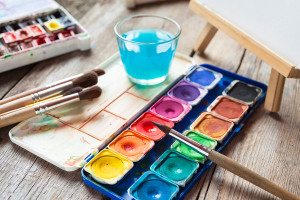 There are many benefits to crafting for seniors. They keep the mind sharp, help pass time, exercises your loved one's hands and fingers, and can reduce depression.
Many seniors have physical limitations or cognitive illnesses or other medical problems that affect their mental ability, making crafting difficult. If so, there are a number of easy crafts that they can do.
Take a look at these fun and easy holiday craft ideas that you and your family can do with your loved one.
Candy containers: These candy containers are a great way to uphold a popular holiday tradition and have candy available for friends and families when they come to visit.
Felted acorns: Making red and green felted acorns are a fun and easy craft idea, especially as Christmas nears.
Holiday cards: Homemade holiday cards are not as old-fashioned as you might, even with the prevalence of e-cards. Homemade cards adds a personal touch.
Waterless snow globes: Water-filled snow globes can get a little messy. So, try making waterless snow globes a family affair. They look just as good, but without the mess.
Cookie cutter ornaments: The good thing about this craft idea is that the hardest part is already done. You can find holiday-themed cookie cutters at the craft or grocery store. Then all you need to do is decide how to decorate them.
Christmas bow wreath: Making a Christmas wreath out of gift bows is a creative craft idea. Pinterest offers a lot of great ideas for this bow as well as many others.
Bowtie pasta garland: Garland is a great Christmas tree tradition. Though typically made from popcorn, bowtie pasta can also be used.
Tin stars: This cute and creative holiday craft can be made easily from foil or gift wrapping paper.
Not all craft ideas are geared toward senior, but many can be modified to suit almost any need. Be sure that whatever the craft, that it is suitable for your aging loved one's age and ability.
Maybe crafts are not your cup of tea, but hey it can be fun. It is also a productive way for your loved one to spend their time during the holiday season. It can cheer up your loved one's home.
The staff at Home Care Matters is available to talk with you and your family about all of your needs. Home Care Matters is a home care agency providing quality and affordable home care services in Oakwood, GA and the surrounding areas. Call (678) 828-2195 for more information.
Sources
http://seniors.lovetoknow.com/Easy_Crafts_for_Seniors
Latest posts by superadmin
(see all)