Getting Help: When Should You Make Plans to Hire Home Care if an Aging Senior Is Vacationing with You?
Getting Help: You might not be thinking about vacation time just yet.
After all, spring just started. However, it is never too early to begin planning, especially if you are going to need home care for an aging senior you're looking after.
Whether this is your elderly mother, father, grandparent, spouse, or somebody else you care about, the last thing you want is to go away and leave them without getting help from the proper support.
Home care is one of the best assets for aging seniors because an experienced caregiver can step in, even for just a short length of time, such as a week or two, while family caregivers are away.

When should you begin the search?
In reality, as soon as you know when you're going to be going away on vacation. Even though you could probably find a home care aide to help this senior, even at the last minute, the longer you wait, the closer it is to your vacation, the more likely there will be some limitations.
If you know you will be away for a week or two in July, for example, begin the search now. If you aren't quite sure whether you're going away in July, August, September, or even June, you will have to wait. However, reach out to an agency in the area and find out what their availability is and begin talking to the administrators there to find out what types of services would be necessary.
What might you discover when relying on home care for a vacation?
One of the most important things you may discover when it comes to turning to home care while you go on vacation is just how beneficial it is. This aging senior in your life may also realize it is more comfortable to turn to home care for certain things, such as bathing or toileting.
Now, you might not be at that point where the senior needs help with those intimate details, but how long might it be before you reach that crossroad?
Getting Help: In Conclusion…
Having a glimpse into what home care is, what it offers, and how valuable it can be for this elderly person in your life can help them see why you should talk about this more in the future.
Many people turn to getting help from home care support when they need it most, whether it is for a vacation or not, they can finally understand why it is highly recommended for aging seniors who need some type of regular care at home.
The staff at Home Care Matters is available to talk with you and your family about all of your needs. Home Care Matters is a home care agency providing quality and affordable Home Care Services in Sugar Hill, GA, and surrounding areas. Call

(770) 965.4004

for more information.
We provide home care in  Braselton, Buford, Dacula, Duluth, Flowery Branch, Gainesville, Johns Creek, Lawrenceville, Oakwood, Sugar Hill, Suwanee, Barrow County, Forsyth County, Gwinnett County, Hall County, Jackson County, North Fulton County.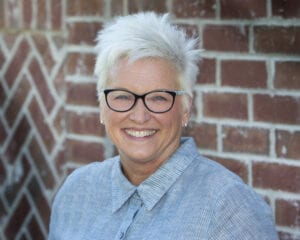 Latest posts by Valerie Darling, Founder, Owner
(see all)