Handling A Senior's To-Do List: Home Care During the Day
Evaluating how home care could help your senior at various points during the day can help you to decide when it might be time to introduce this type of care into your caregiver routine with your loved one. For many elderly adults, having a care provider available to them during the day can help them to handle more of their own tasks, feel more independent, and stay more active. Particularly if you are also caring for your children or maintaining a career.
Some of the ways having home care during the day can help your senior tackle their to-do list and more include:
Helping them with household tasks such as doing laundry, washing dishes, and tidying up to keep their home clean, healthy, and comfortable.
Assisting with personal care tasks such as bathing, or using waterless or rinse-free products to maintain personal hygiene. This can be a valuable resource for you if this sensitive task is something your parent or you would prefer you do not handle. A care provider can come expressly for this purpose several times a week as needed.
Encouraging them to get physically active with a walk, exercise, or an outing.
Keeping their mind stimulated and active with games, research, and learning about something your parent enjoys, or crafts.
Helping with errands such as bringing your parent grocery shopping, to the bank, to a doctor's appointment, or to other tasks they want to complete on their own.
Preparing healthy meals and snacks to ensure your parent gets the nutrients they need, which can include helping them with the physical act of eating if necessary.
Offering companionship to support their mental and emotional health, and reduce their sense of isolation as they age.
Stepping into the role of being a family caregiver doesn't mean all of the other responsibilities and needs in your life disappear. This means you will be juggling these needs along with the needs of your senior parent, causing your schedule to become even busier and more challenging. When this happens, home care is an ideal solution. Trying to handle it all yourself can cause you to stretch yourself too thin, diminishing the effectiveness of your care efforts. The customized services of an in-home senior care services provider allows you to take a step back, delegate certain tasks, and put the most effort and attention into the care needs for your senior so they get the level of care and support they need and deserve both when they are with you and when they are not.
The staff at Home Care Matters is available to talk with you and your family about all of your needs. Home Care Matters is a home care agency providing quality and affordable home care in Johns Creek, GA and the surrounding areas. Call (678) 828-2195 for more information.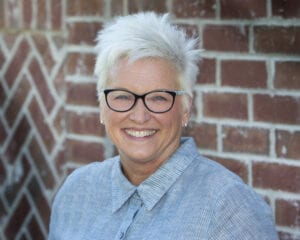 Latest posts by Valerie Darling, Founder, Owner
(see all)