Happy 99th Birthday Mrs. Bell!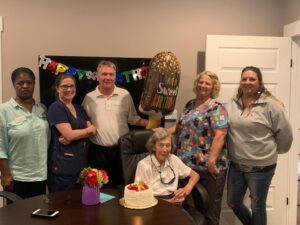 The team at Home Care Matters celebrated one of our favorite long-time clients 99th birthday with a party at our offices on July 22, 2019.
Mrs. Bell is not your typical 99-year young lady. She is an avid reader (reads the Atlanta newspaper every day, cover-to-cover), she feeds & watches all her birds in the back yard at her feeders, she still takes walks daily, & loves going to the Farmers Market to pick out her vegetables for dinner. On a lucky occasion, she may even play the piano for you & just about any song you like!
Mrs. Bell is living in her home with care help from the Home Care Matters care team along with her children, who visit with her regularly. She loves good food, crosswords, Sudoku, jigsaw puzzles & has a wicked sense of humor.
Mrs. Bell's goal is to live to be a 100! We believe she will not only make that but is on track to go beyond! We look forward to celebrating with her again next year at 100!
Happy Birthday Mrs. Bell. Thank you for allowing us to be a part of your special day.  We love you!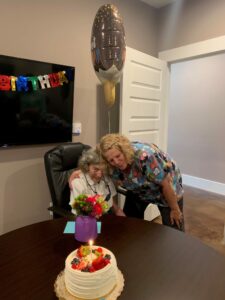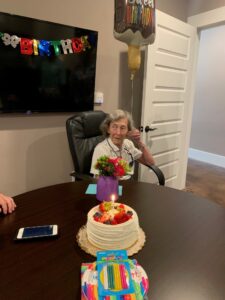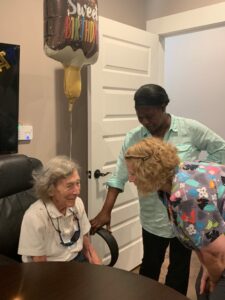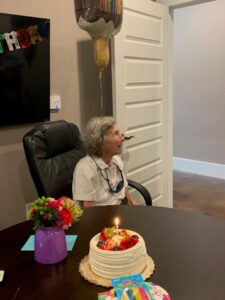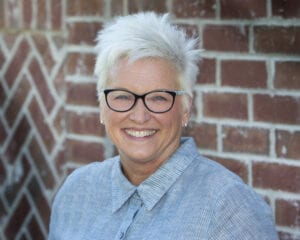 Latest posts by Valerie Darling, Founder, Owner
(see all)