Has Your Elderly Loved One Been Diagnosed with Parkinson's Disease?
Elderly Care in Dacula GA
If your elderly loved one has been diagnosed with Parkinson's disease, he's probably as scared of that diagnosis as you are. There is a lot to learn about the condition, and the more that you can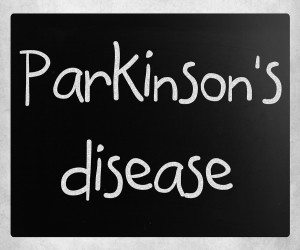 learn, the easier it can be to help your loved one to manage the diagnosis. Depending on his current lifestyle, your loved one may need to make a few changes.
What Is Parkinson's Disease?
Parkinson's is a neurological disorder that affects the nerves in the brain. It's a progressive disease that starts out gradually and becomes worse over time. Although Parkinson's affects the nerves in the brain, symptoms tend to manifest physically. There is no known cure at this time for Parkinson's, so it's important to understand how to manage the disease if your elderly loved one is diagnosed with it. Parkinson's does have a hereditary aspect to it, so it's important to keep alert for symptoms if there's a family history. The disease tends to appear later in life, often in people who are 50 or 60 years of age.
Symptoms of Parkinson's
The symptoms of Parkinson's disease are slightly different from one person to another. They also change during the progression of the illness, so symptoms that plagued your loved one when he was first diagnosed may eventually grow away or worsen. Some of the most common symptoms include:
Lack of or decrease in facial expressions
Shaking in extremities
Unsteady balance
Difficulty standing
Problems swallowing
Stiffness in extremities or torso
Other symptoms can also present, including difficulty speaking, decreased ability to blink eyes, and slow movements during voluntary movements.
Managing Parkinson's
It's extremely important that your elderly loved one eats a nutritious, balanced diet if he's been diagnosed with Parkinson's disease. While this can be difficult sometimes to manage, you can try cooking meals in advance or hiring senior care providers who can cook for him. This can make it easier for him to eat properly and when he should. Exercise is also important for Parkinson's patients, even if it's as simple as walking around the block a few days a week. Depending on the severity of your loved one's Parkinson's disease, occupational therapy can be extremely beneficial.
Talk to your elderly loved one's medical team for specific information that can help you to manage his Parkinson's disease.
The staff at Home Care Matters is available to talk with you and your family about all of your needs. Home Care Matters is a home care agency providing quality and affordable elderly care services in Dacula, GA and the surrounding areas. Call (678) 828-2195 for more information.
Source
http://www.mayoclinic.org/diseases-conditions/parkinsons-disease/basics/definition/con-20028488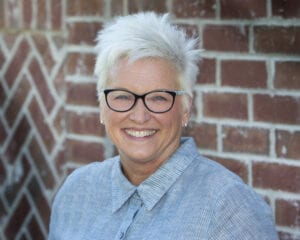 Latest posts by Valerie Darling, Founder, Owner
(see all)