Have Fun on February 11th with Peppermint Patty Day!
Caregiver in Cumming, GA – Have Fun on February 11th with Peppermint Patty Day!
Who doesn't love a nice creamy peppermint patty? February 11th is the perfect day to enjoy these little delights. Keep reading for some interesting facts about peppermint patties.
·        The York Cone Co. is credited as producing the first chocolate-covered peppermint patties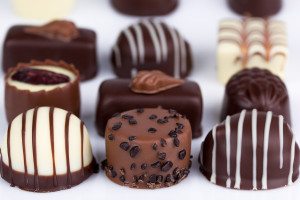 ·        These candies were sold in the northeastern states only, up until 1975
·        Cartoonist Charles Schulz created Peppermint Patty character in his Peanuts comic strip in 1966
What is a peppermint patty?
It is a tasty confection with a rich and creamy filling flavored with peppermint on the inside and chocolate covering the outside. The chocolate is usually dark chocolate, as introduced by York peppermint patties in 1940.
How can you celebrate this food holiday?
You probably won't get a day off work for this food holiday, but you can certainly enjoy some nice peppermint patties with your friends and family. Or, surprise everyone and make some to share. Your senior loved one would probably love to help you make them. Try out the following recipe:
Peppermint Patties
·        14 ounces sweetened condensed milk
·        1 tablespoon peppermint extract
·        6 cups powdered sugar
·        24-32 ounces semi-sweet chocolate chips
·        4-6 tablespoons shortening
1.      Combine the sweetened condensed milk and peppermint extract.
2.      Slowly add the powdered sugar and beat.
3.      Knead on a surface sprinkled with more sugar until dough is stiff.
4.      The stiffer the better when you dip them in chocolate! Add more sugar while kneading if the dough is sticky.
5.      Roll ¼ inch thick.
6.      Cut into approximately 1 ¼ to 1 ½ inch circles. If they are much bigger than that they fall apart when you dip them.
7.      Let the cut patties dry for at least 2 hours on each side. They need to be fairly dry.
8.      Melt the chocolate and shortening together in a double boiler. Stir constantly until smooth. Use 1 tablespoon of shortening for every 6 oz. of chocolate. Keep chocolate hot for dipping.
9.      Dip patties in melted chocolate. The method that works best is to put each patty on a long fork and then place in melted chocolate 1 ½ inches deep maximum. Flip them over to coat the other side and lift out with the same fork.
10.  Shake patty gently to shake off excess chocolate and then place the chocolate-covered patty on a piece of wax paper to cool and harden.
Consider hiring an in-home care provider to assist your elderly loved one with everyday tasks such as bathing and dressing, making healthy meals, reminders to take medication, and help going to doctor's appointments.
The staff at Home Care Matters is available to talk with you and your family about all of your caregiver needs. Home Care Matters is a home care agency providing quality and affordable services in Cumming, GA and the surrounding areas. Call (678) 828-2195 for more information.
Latest posts by superadmin
(see all)