Help Seniors During National Wheelchair Beautification Month
Chances are that if you have an elderly relative that is confined to a wheelchair, you already know that July is National Wheelchair Beautification Month. Many community organizations like senior centers, libraries, and hospitals hold parades, decorating contests, and social events to encourage people to decorate their wheelchairs and make people smile. Family caregivers and home care providers can help an elderly adult decorate and participate during National Wheelchair Beautification Month.
The Importance of Wheelchair Beautification.
The concept was originated by people who wanted an opportunity to highlight the importance of wheelchairs in their lives and show that the way a wheelchair looks can be an extension of the owner's personality. Instead of being stuck with a plain wheelchair, why not use affordable and colorful accessories and craft supplies to make the wheelchairs unique?
Few people want to be in a wheelchair, because for most it means they are struggling with a disability, illness, injury, or chronic condition. For seniors who rely on a wheelchair, it can be a signal that their age is once again having a significant impact on their life. National Wheelchair Beautification Month is an opportunity for seniors to embrace their assistive device and have some fun. Even the most reluctant seniors can be persuaded by family caregivers and home care providers to participate.
Ideas for Beautifying a Wheelchair.
If an elderly person is just looking for ways to beautify their wheelchair, they have many options to choose from. The first place for the senior, the family caregiver, and the home care provider to start is with commercially available products designed to make wheelchairs comfortable and fun. This includes printed wheelchair cushions, colorful tires, wheelchair bags, and cup holders. Accessories like this can bring color and comfort to seniors in wheelchairs.
The decorative ideas for wheelchairs are endless. Stickers provide a lot of variety when it comes to décor, and seniors can choose a theme, pictures, or even glow in the dark kinds. Similarly, patches, faux jewels and decals can add some sparkle. Other craft items like pipe cleaners, ribbon, glitter glue and paint may be used.
Elderly adults can add in more color by wrapping metal parts with tape, yarn, or vinyl strips. The wheels can get a makeover by using streamers, ribbon, or bicycle spoke decorations. It's easy to attach battery-powered rope lights to the wheelchair for some extra pizazz. Chances are the elderly person will have lots of ideas to share with family caregivers and home care providers about how they want their wheelchair to look.
Ideas for Decorating a Wheelchair.
Seniors may want to decorate their wheelchair to participate in a community event celebrating National Wheelchair Beautification Month. Usually this means going all out with a theme that requires some advanced planning with family caregivers and home care providers. Common wheelchair themes include superheroes, tropical, patriotic, fairy tale, space, and automotive. With luck, seniors can take home the top prize and bring a smile to the faces of everyone who sees them in their cleverly decorated wheelchair celebrating National Wheelchair Beautification Month.
The staff at Home Care Matters is available to talk with you and your family about all of your needs. Home Care Matters is a home care agency providing quality and affordable home care in Cumming, GA and the surrounding areas. Call (678) 828-2195 for more information.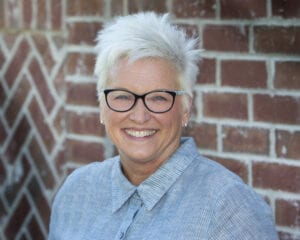 Latest posts by Valerie Darling, Founder, Owner
(see all)