Home Care: The Best Pool Exercises for Seniors
Home Care: During every stage in life, staying active is crucial for a healthy lifestyle.
Home Care: Seniors may try to start ignoring this part of their lifestyle, but home care can help take them to classes that help them stay active. Water aerobics can be a great class for a senior to attend for multiple reasons. It is an excellent way for seniors to socialize with others their age, stay active, and get out of the house. On the other hand, seniors may not want to join a large group for specific reasons or can't make it to the classes. If they have access to a pool, they can still try out some water exercises with the help of home care.
A senior needs a local pool, home care, and a lifeguard to do these exercises safely.
Home care can help drive them to the pool and help them find water weights to perform these exercises. Home care can also help keep a doctor notified about how a senior's exercise routine is going and learn about what a senior can't do.
Water exercises can be safe for many seniors because they are low-impact and are gentle on the body. It is a way to provide resistance against the body without putting any pressure on the body, making it perfect for exercising. A senior may not be able to swim fast laps like they once used to, but walking or finding water weights will be a good routine for a senior to have.
Here are some exercises home care can recommend to a senior.
-Speed Walking
A senior may not be able to walk very fast but in the water, walking can be much easier on the body. If a senior is new to water workouts, a small walk for a few minutes every day in the pool can add up. Once they get stronger they can start increasing in speed.
-Calf Raises
Out-of-water calf raises can be painful for seniors or lead to too much pressure on joints and bones. Stand feet flat in the pool and then raise up on tiptoes. The seniors can put their hands on the wall, but even with bad balance, the water can help support them.
-Biceps Curls
A senior should be standing where the water meets their shoulders. They don't need extra equipment for this if they are fully submerged in the water. Seniors should stand with their feet hip-wide apart. They will reach their arms outward and then curl them up. They can repeat this a few times for both arms.
-Wall Push-Ups
The seniors can go to the edge of the pool and use the wall to do small pushups. They may not be able to do this out of the water, but it can be a great way to use bodyweight in the water. They have to bend elbows and lower their chest to the wall. Seniors can do this 2-3 times and then rest a few seconds.
A home care services provider can be on hand to assist with keeping your senior safe while in the water.
The staff at Home Care Matters is available to talk with you and your family about all of your needs. Home Care Matters is a home care agency providing quality and affordable

Home Care in Lawrenceville, GA

, and surrounding areas.
Call

(770) 965.4004

for more information.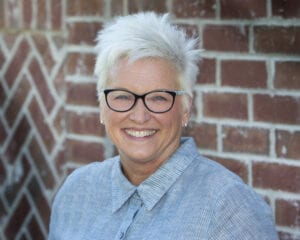 Latest posts by Valerie Darling, Founder, Owner
(see all)