Bringing Awareness to International Tinnitus Week, Feb 1-7
Tinnitus is the perception of noise or ringing in the ear(s). While it's not exactly known how many people struggle with tinnitus, it's estimated that 15-20 percent of the population has it to some extent and a large portion of them are senior citizens.
Tinnitus isn't a condition but is considered a symptom of an underlying condition. The symptoms are often age-related, but can also be related to hearing loss, ear injury, or a circulatory system disorder. Tinnitus can present in the form of ringing, buzzing, clicking, roaring, hissing, or humming in the ear and it varies depending on the person. It usually cannot be detected by anyone else, so only the person suffering from it is aware of the noise.
Your parent could have tinnitus and has never talked to anyone about it, thinking it's a normal part of life or of getting older. You or your home care provider might have noticed it by seeing that your parent struggles to hear certain sounds in the environment (such as high-pitched noises) or struggles more to hear in environments with lots of background noise (such as a restaurant or crowded bus). Tinnitus causes the person suffering with it to have other "real" noises to break through the internal noise to be heard.
In most cases, tinnitus occurs when the inner ear is damaged, but there can be other causes as well. Let's look at some of them and what can be done to reduce the impact of tinnitus from these events.
Whether it's working in a loud environment without proper ear protection, mowing the yard with a loud lawnmower, or spending the evening at a loud concert, these types of noise exposures can create a ringing in the ears. The good news is most of them go away within a few hours of the noise exposure. Help your parent avoid the damage created to the eardrum by wearing earplugs or noise-canceling headphones when she is going to be in an overly noisy environment.
It's important to clear up ear infections as quickly as possible so they don't lead to permanent damage of the ear. Always seek treatment when an ear infection occurs with your parent.
Side effects of medication
Some medications can cause tinnitus. If your parent already suffers from daily tinnitus, the medication could make it almost unbearable.
One of the side effects of high blood pressure is a ringing in the ears. If you can help your parent reduce her high blood pressure, she may find her tinnitus will go away as well. Having your home care provider make sure your parent takes her high blood pressure medication and maintains a healthy diet will help her achieve that goal.
If you think your parent has been struggling with tinnitus, ask him what he hears when it's quiet. If he mentions a constant or intermittent ringing or buzzing in his ears, he might have it. Then, plan a trip to the ENT to seek direction or help to alleviate the symptoms. The goal of International Tinnitus Awareness week is to open up conversations about tinnitus so the sufferer will not feel isolated and helpless to do anything about it.
The staff at Home Care Matters is available to talk with you and your family about all of your needs. Home Care Matters is a home care agency providing quality and affordable

Home Care in Braselton, GA

, and surrounding areas. Call (770) 965.4004 for more information.
We provide home care in Flowery Branch, Braselton, Buford, Dacula, Duluth, Gainesville, Johns Creek, Lawrenceville, Oakwood, Sugar Hill, Suwanee, Barrow County, Forsyth County, Gwinnett County, Hall County, Jackson County, North Fulton County.
Source:
https://www.ata.org/understanding-facts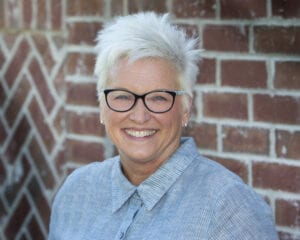 Latest posts by Valerie Darling, Founder, Owner
(see all)