3 Ways to Make Aging in Place Safer for Your Parent
More and more seniors are choosing to age in place and live out their golden years at home. According to a recent AARP study, approximately 90 percent of seniors in the U.S. hope to live at home as long as possible. While aging in place has many advantages for seniors, it can also pose safety risks if precautions are not taken. As a family member and a caregiver, you may feel additional pressure to keep your home comfortable, safe, and secure. If you worry about your parent's safety while living with you, be sure to make the following three changes to enhance their safety and give yourself some peace of mind.
Identify Problem Areas in the Home and Make Necessary Changes
Some areas of the home may pose more of a safety risk than others. There are the obvious culprits: slippery floors, bathrooms, and stairs. These are areas that can be modified with grab bars, walk-in tubs, and/or a stairlift. Look around the home and identify potential hazards. For example, unexpected tripping hazards could be an area rug, electrical cords in walkways, or flooring with a high-gloss finish, and having necessary items placed on high shelves could cause strain or injury. You can make safety modifications like securing rugs with a slip-resistant backing and moving your parent's favorite items to more accessible locations.
Use Technology to Enhance Safety at Home
Technology is a great asset for seniors who wish to age in place. Smart home devices provide a plethora of benefits for seniors, from improving security with lock controls and video monitoring features to helping fight loneliness by making it easy to video chat with loved ones or place a call with voice commands.
Assistive technology like medical alert devices can help increase both your peace of mind and your parent's safety. These small, wearable devices make it easy for seniors to connect with loved ones and/or emergency personnel after an injury or medical emergency. Many modern devices even have motion-sensing technology that automatically notifies an emergency monitoring center if it detects a fall, providing seniors with added protection even if they are unable to physically press the help button.
Find a Trustworthy, High-Quality Home Health Agency
Some seniors require more care and assistance than a family caregiver can offer. If you feel that caring for your aging parent is too much to handle on your own, or you simply want the peace of mind knowing someone trustworthy is there to help your parent when needed, a home health agency may be right for your family.
Valerie Darling & Colleen Smith
The staff at Home Care Matters is available to talk with you and your family about all of your needs. Home Care Matters is a home care agency providing quality and affordable

Home Care in Buford, GA

, and surrounding areas. Call (770) 965.4004 for more information.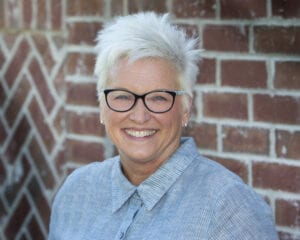 Latest posts by Valerie Darling, Founder, Owner
(see all)