What Can You Do if You're Noticing Signs of Burnout?
As a caregiver, you can be especially prone to something called burnout. It's a problem, based on having spent so much time and energy taking care of others and neglecting yourself. You can try to run from burnout, but you won't escape it unless you're willing to do the work and take care of you.
Check Your Support Network
Your support network is where you're going to need to be able to turn to when you're burned out. If you've not established a support network or you've let it slip away, this is a big part of what's doing you in right now. Reach out to friends and family and let them know that you need their help and their support right now.
Keep Positivity in the Forefront
Do what you can to keep positivity in your sights at all times. Gratitude can help quite a bit, as can positive affirmations that you repeat to yourself daily. Even when a situation feels dark and at its worst, you can find something to remain positive about. Start out small and work your way up to the bigger positive things in your life.
Focus on What You Can Do for You
You spend a lot of time and energy doing things for your senior. What can you do for you? Having a few minutes in the morning that are just for you goes a long way. Or you could make sure that at some point in the middle of the day you do something just for you, even if that's a walk around the block. What plans can you make that take care of and that nourish just you?
Consider Working with a Therapist
Find a therapist who understands what caregivers go through. Talking things through with a therapist can help you to see things in a new way. You'll also learn tools and tricks that help you to manage your feelings and that helps you to react to situations in a healthier way. Therapy sounds scary at first, but it can be an incredibly powerful tool that works for you.
The last thing that you want to do as a caregiver is to be forced out of caring for someone you love because you've burned out. It's a horrible thing to go through and then to know that you can't be there for your senior is an even worse topper. Take care of yourself so you can continue to be there for her.
The staff at Home Care Matters is available to talk with you and your family about all of your needs. Home Care Matters is a home care agency providing quality and affordable Home Care in Buford, GA, and surrounding areas. Call (678) 828-2195 for more information.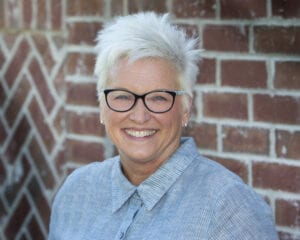 Latest posts by Valerie Darling, Founder, Owner
(see all)