Does Your Elderly Loved One Have Allergies?
Have you found that your elderly loved one's allergies seem to be out of control? Millions of people suffer from allergies. Sometimes the allergy symptoms are tougher for senior citizens to handle. If your elderly loved one has allergies, there are some tips to help reduce the symptoms they have such as aches and pains, stuffy nose, sneezing, sore throat, and more.


Being Safer Outdoors

If your elderly loved one is going to be outdoors, their allergy symptoms might act up even more than if they are indoors. This will likely depend on the type of allergies they have. However, there are some tips for being safer outdoors.
You can check on the weather ahead of time. If the allergen levels are higher, it might be best if you or an elderly care providers try keeping your elderly loved one inside that day. If it is necessary to go outdoors, your elderly loved one should have a hat and sunglasses on. This will help to stop some of the allergens from getting in their fact.
You should keep the windows of the car closed and turn on the air conditioning. This will reduce the allergens that get into the car.
In addition, you should help your elderly loved one to avoid areas that have been recently mowed or where there are many trees or flowers blooming.
Cleaning
If your elderly loved one has been outdoors, it might be helpful for them to get cleaned up when they come back indoors. This will reduce the number of allergens that are spread throughout their home.
Your elderly loved one should also wash their face and hands when they come indoors. This will help to get the allergens oof their body. They may even want to get changed and wash the clothes that they wore outdoors.
You can even put an air purifier in your loved one's home to get rid of allergens from the air. Be sure the filter gets changed regularly.
Surfaces, where dust and allergens often settle, should be cleaned regularly. This might be something that elderly care providers can assist with.
Fighting the Allergy Symptoms
If your elderly loved one is dealing with allergy symptoms, you might just want to give them medications from the store to ease their discomfort. With this being said, you should talk to their doctor before doing this. You should make sure the over-the-counter medications won't cause any negative interactions with medications your elderly loved one is taking currently.
There are numerous things that can be done to fight allergy symptoms. Depending on the severity of your elderly loved one's condition, they may even need prescription medications to help with their symptoms.
The staff at Home Care Matters is available to talk with you and your family about all of your needs. Home Care Matters is a home care agency providing quality and affordable Home Care in Dacula, GA, and surrounding areas. Call

(770) 965.4004

for more information.
We provide home care in Flowery Branch, Braselton, Buford, Dacula, Duluth, Gainesville, Johns Creek, Lawrenceville, Oakwood, Sugar Hill, Suwanee, Barrow County, Forsyth County, Gwinnett County, Hall County, Jackson County, North Fulton County.
Sources
https://www.ncbi.nlm.nih.gov/pmc/articles/PMC5362176/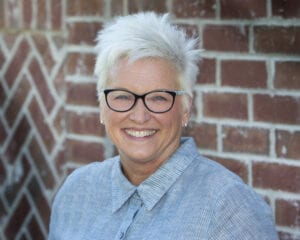 Latest posts by Valerie Darling, Founder, Owner
(see all)