How Much Do You Really Know About Dementia?
Home Care Duluth GA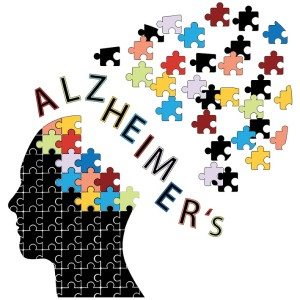 As a family caregiver for your elderly loved ones, dementia is something that you likely have on your mind fairly often. Whether one of your aging parents has recently received a diagnosis of Alzheimer's disease or another form of dementia, or it is simply something that you have been thinking about, having as much information as you possibly can about the disease can help you to prepare your home care plan and modify your efforts in a way that will make you feel confident in your ability to give your parents the best possible care if and when dementia becomes a part of your care journey together.
So how much do you really know about dementia? You may be surprised at the misconceptions that people have regarding the disease as well as the actual facts. Sorting out the truth from the fiction will help you to make the decisions that are right for your parents throughout your care journey.
Some things that you should know about dementia include:
• Alzheimer's disease is the leading cause of dementia, though it is not the only cause of dementia.
• Alzheimer's disease is the sixth leading cause of death in the United States.
• 30 percent of aging adults has Alzheimer's disease or another form of dementia at the time of their death.
• Dementia is the only one of the top causes of death in the country that cannot be prevented in any way, slowed once it develops, or cured.
• Approximately 60 percent of adults with Alzheimer's disease are women.
• Only 45 percent of those adults who have Alzheimer's disease will received a direct diagnosis, or will have a family caregiver receive a direct diagnosis, from their doctor. This is half the number of patients with cancer who will receive a direct diagnosis or have a caregiver receive a direct diagnosis.
• Most cases of dementia occur after the age of 65, with the chances of developing the disease increasing sharply with age.
• Seniors of Hispanic and African-American ethnic origin have a higher risk of developing Alzheimer's disease than those of non-Hispanic White ethnic origin, but there are more whites currently living with the disease due to life expectancy differences.
• Modern medicine and lifestyle changes have made it so that instance of death from many of the major illnesses, including heart disease and cancer, have decreased dramatically over the years, but the instance of death from Alzheimer's disease has actually gone up.
Dementia is a very personal disease with each person who develops it experiencing its progression in her own personal way. Some people will remain in the mild to moderate stages of the disease for many years and reach the end of their lives without progressing into the more severe stages, while others will progress extremely quickly and go from a healthy state to one of advanced cognitive and physical functioning loss within a matter of months. While there are currently no proven ways to completely prevent or stop the disease, you can help to keep your loved ones' minds sharper and stronger by teaming up with their in home carefiver to ensure that they receive ongoing mental stimulation, social interaction, and emotional support, as well as maintaining as much of their independence as possible throughout their aging years. Get in touch with your parents' doctor to discuss their risks and find out what you can do to help them live a healthier, more fulfilling lifestyle as they age.
If you or an aging loved one are looking for home care in Duluth GA, contact the caring staff at Home Helpers of Alpharetta. Call today (678) 430-8511.

https://www.alz.org/facts/downloads/facts_figures_2015.pdf
Latest posts by superadmin
(see all)