Home Care Matters Announces Our 10-Year Anniversary In 2021!
We are so excited to announce 2021 is our 10-year anniversary! It's been a journey, but we are here and serving my Mom's memory with the servant hearts of our caregivers and staff who have helped us achieve this incredible milestone.
Our Reason:
This is my Mom, Dolores (Dee) Darling. She was the inspiration then and now. We all miss her but know she is our Angel that watches over everything we do. Mom, you are missed and loved more than you can know.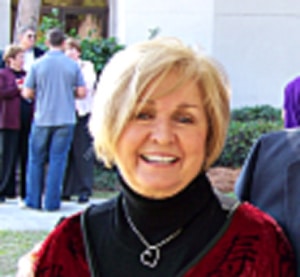 Our Thanks:
We have had our share of ups and downs, but we have persevered and are committed to the quality of care for those entrusted with their own or their family member's care and we are obsessed with our Customer Service.
We have so many people to thank for these 10 years, so without further adieu:
To every caregiver who works with us now or in the past, you have made us who we are! You have helped us do what we promise to do, and you deliver compassionate and loving care every day so, THANK YOU!
To my office and field staff, who help in the delivery of exceptional customer and company culture with scheduling, recruiting, maintaining state compliance, attending meetings, and ensuring we always practice with integrity and follow our moral compass, THANK YOU.
To our valued Referral Partners, Networking and Resource Connections, Friends, and Family… THANK YOU!
The year 2020 has been a challenging one for sure, but let's not forget all the good that comes with difficult times. We welcome 2021 with even more compassion for our families and partners, giving more grace to ourselves and to those we serve. The lessons learned, the values taught, the memories made, the pain of losing our loved ones is heartbreaking. However, we remember them not because they died, but because they lived, and we were blessed to be a part of that life. Let's move forward into this new year with bright eyes, positive thoughts, kindness, forgiveness, full hearts, and mostly love for each other and for ourselves.
Here are some of our fun times over the last 10 years! Thank you for the part you have played in our success!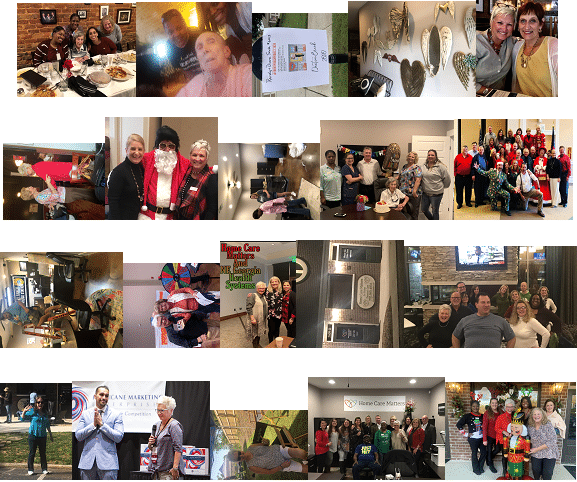 Please come visit us anytime! We love visitors. We look forward to seeing you and you helping us to celebrate our
10 YEARS in 2021.
THANK YOU!! THANK YOU!! THANK YOU!!
The staff at Home Care Matters is available to talk with you and your family about all of your needs. Home Care Matters is a home care agency providing quality and affordable

Home Care in Flowery Branch GA

, and surrounding areas. Call (770) 965.4004 for more information.
We provide home care in Flowery Branch, Braselton, Buford, Dacula, Duluth, Gainesville, Johns Creek, Lawrenceville, Oakwood, Sugar Hill, Suwanee, Barrow County, Forsyth County, Gwinnett County, Hall County, Jackson County, North Fulton County.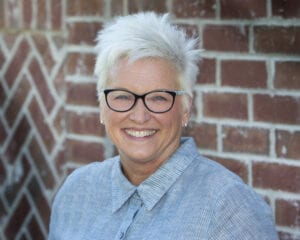 Latest posts by Valerie Darling, Founder, Owner
(see all)