Home Care for the Person with Parkinson's Can Help them and Loved Ones
Home Care in Lawrenceville GA
When Darlene was diagnosed with Parkinson's disease, it was an incredible blow to her life. Never in a million years would she have anticipated developing Parkinson's or any other serious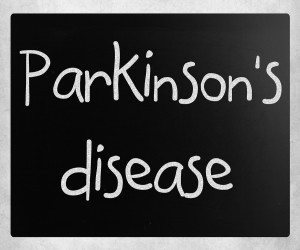 medical condition. At the time of the diagnosis, her symptoms were incredibly minor, meaning they weren't interfering with her daily life. As a result, the topic of home care never even came up.
Darlene had been married for 25 years by the time of her diagnosis. Her husband and adult children all rallied around her and committed to taking care of her as the disease progressed and began to make it more challenging for her to get around and do certain activities and tasks. Over time, the challenges Darlene faced began to grow more significant.
She needed assistance getting up and down the stairs. At times she needed help going to the bathroom because of the tremors in her legs and arms. She often needed assistance showering. This was taking an incredible toll on her husband who was 74 years old at that time.
Her adult children did what they could, but even though they lived a couple of towns over from her, it was still a significant commute thanks to traffic, stop signs, traffic lights, and more. They were both working incredibly long hours at their job, so the weekends tended to be the time when they stopped by most frequently and that gave their father a chance to rest.
A friend of her oldest daughters told her to consider professional home care to help out. Not only could this professional and experienced caregiver provide assistance for Darlene, but it can also be an incredible support system for her husband.
It is often underestimated just how much strain and stress a person goes through in caring for somebody with a disease like Parkinson's. While Darlene's husband would never outwardly complain about the toll it was taking on his life, professing that this was done out of love (and it truly was), it was having an effect on his physical health and emotional well-being.
Darlene eventually agreed to rely on professional home care, and she and her husband both immediately recognized the positive difference it was having for her. There were strategies and techniques neither Darlene nor her husband even thought about that made certain tasks easier for her to do.
Darlene was pleased to see the positive support the home care provider offered her, and her husband and wished she had hired this caregiver earlier.
The staff at Home Care Matters is available to talk with you and your family about all of your needs. Home Care Matters is a home care agency providing quality and affordable home care services in Lawrenceville, GA and the surrounding areas. Call (678) 828-2195 for more information.
Latest posts by superadmin
(see all)