Celebrate Great American Pie Month With Your Senior
Is there really anything better than a piece of pie? Whether it's a traditional apple pie, a key lime pie, or a pot pie, the pie is a universal comfort food. Has your mother shared her pie recipes with you? If not, February is a good month to ask her to do that. That's because February is "Great American Pie Month."
Why You Should Bake With Your Mother
Recent studies show that Alzheimer's disease is inherited in only a small number of Alzheimer's cases. In fact, most dementia may be preventable. The keys to preventing dementia in the elderly are engaging them socially, preventing depression, and keeping them mentally stimulated.
So. Let's make some pie. Baking with your mothers and fathers is a way to engage them socially while also doing an activity that requires planning and staging. It is, in other words, a cognitively stimulating activity.
Not only do activities like baking stave off dementia, they are also good for slowing the progress of dementia in patients who have already been diagnosed with it. Patients with dementia often lose interest in their hobbies. But keeping up with those hobbies will improve mental clarity. So encouraging your mother or father to do things he or she enjoys is important.
Great Pie Ideas
There's pretty much a pie for everyone. Even people without a sweet tooth may enjoy savory pies, like mutton pie or quiche.
If your mother or father is famous for a pie recipe, February is a good month to ask him or her to teach you how to make that pie. Asking a senior to share expertise is a great way to socially engage her, and it doesn't seem like you're checking up on her or judging her.
You can put just about any fruit into a pie, and several vegetables. Rhubarb is a weed that suddenly becomes delicious if you bake it with sugar and dough. And pumpkin is, of course, the most famous pie vegetable.
If you and your senior are up for a wild change of pace, consider baking the less ordinary cranberry pie or a peanut butter pie, or an ice cream pie.
If you are concerned about your senior's diet, there are healthier pie options like fresh strawberry pie, sweet potato pie, or paleo banana cream pie. Putting fresh fruit in a pie will up the nutrition, and you can also add oatmeal to many pie recipes.
Elder Care Keeps Your Senior Engaged
If you are concerned about the risks of social isolation to your senior, it is a good time to consider hiring elder care. Elder care aides go right to your parent's home and provide companionship and mental stimulation.
An elder care professional can engage your senior in baking or cooking in a safe, supervised environment. If, for example, you are worried about whether your senior will remember to turn the stove off, an elder care professional will keep the kitchen safe while encouraging enjoyable activities.
The staff at Home Care Matters is available to talk with you and your family about all of your needs. Home Care Matters is a home care agency providing quality and affordable

Home Care in Hoschton, GA

, and surrounding areas. Call (770) 965.4004 for more information.
We provide home care in Flowery Branch, Braselton, Buford, Dacula, Duluth, Gainesville, Johns Creek, Lawrenceville, Oakwood, Sugar Hill, Suwanee, Barrow County, Forsyth County, Gwinnett County, Hall County, Jackson County, North Fulton County.
Sources
https://www.culinaryschools.org/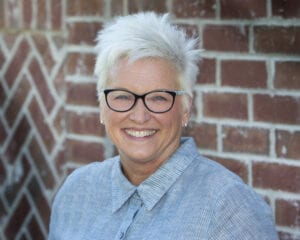 Latest posts by Valerie Darling, Founder, Owner
(see all)