Is Your Senior Using Sunscreen Effectively?
As a caregiver you already know that your aging parent is vulnerable to skin damage and health problems related to sun exposure, and that protecting them from the sun is one of the most important things that you can do to help keep the safer, healthier, and more comfortable as they enjoy outdoor activities. The first thing that most people think of when it comes to protecting themselves from the sun is sunscreen. Using sunscreen every day is a powerful defense against damage, but it is vital to make sure that your loved one is actually using this product properly. Using the wrong product or not using it correctly can put them at risk for serious issues such as sunburns and skin cancer.
Use these tips to make sure that your aging parent is using sunscreen effectively:
Check the expiration date. Sunscreen has a date marked on it that indicates the point at which it is no longer fully effective. Check this expiration date each time that you go to use the product, and be sure to replace any that is outdated.
Keep it out of the car. Having a tube of sunscreen available at all times is convenient, but leaving this product in the car causes it to lose effectiveness. The heat within the car and direct exposure to sunlight breaks down the compounds within the sunscreen that protects your parent's skin, making it less powerful for preventing damage.
Use the right type. The minimum SPF that your aging parent should use on a daily basis is 30. If your parent has very fair or delicate skin, or you intend to be exposed to the sun for a longer period, choose a higher protection factor.
Apply early. Sunscreen is not something that should wait until you arrive at your outdoor activity. This product needs time to settle into the skin and become effective. Instead, you should make sure that your loved one applies their sunscreen at least 30 minutes prior to sun exposure.
Reapply frequently. It is important to reapply sunscreen frequently to maintain the effectiveness of the protection. This includes reapplying after two hours of exposure, after swimming or water exposure, and after toweling off.
Combine with caution. Chances are if you are using sun protection, you may also need bug protection. Keep in mind that bug repellants reduce the effectiveness of sunscreen, meaning if you are protecting your loved one from bugs as well as the sun, you need to bump up the SPF to keep them equally protected.
Starting home care for your elderly loved one can be one of the best decisions that you make for them throughout your caregiver journey. An in-home senior care services provider can be with your aging loved one on a completely customized schedule that ensures that they are getting all of the care, support, and assistance that they need when it is right both for them, and for the efforts that you can put forth for them. The highly personalized services of a home care provider mean that your aging parent can stay as safe, healthy, and comfortable as possible, while also pursuing a lifestyle that is independent, active, and engaged. While doing this, the care provider can also help your aging loved one make good lifestyle decisions, such as using sunscreen effectively, that will help them to stay safer and healthier as they enjoy these activities.  In your role as a family caregiver this can give you a tremendous sense of peace of mind. Even when you are not able to be with them, you can rest assured that they are in good hands and getting everything that they need to enjoy the quality of life that they desire and deserve.
The staff at Home Care Matters is available to talk with you and your family about all of your needs. Home Care Matters is a home care agency providing quality and affordable home care in Duluth, GA and the surrounding areas. Call (678) 828-2195 for more information.
Sources:
http://www.sunsafetyalliance.org/bare_facts.html
http://www.skincancerprevention.org/programs/dont-fry-day
http://www.sunsafetyalliance.org/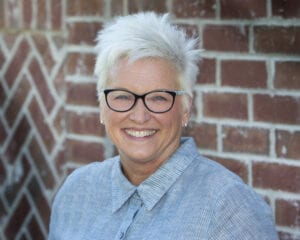 Latest posts by Valerie Darling, Founder, Owner
(see all)