The Best Identity Theft Protection Services
Seniors are especially vulnerable to identity theft and scams. It's important to understand the different protection services to know how to keep you and your loved ones safe. The best identity theft protection services add value in the breadth of their monitoring, both credit and personal info protection, and in their ability to use power of attorney to help restore your identity. Reviews.com spent months reviewing services to find the top four:
Identity Force: Identity Force gathers all the right features (power of attorney, $1MM of insurance coverage, and personal information monitoring) into a clean, easy-to-use dashboard. We also really liked how painless Identity Force made it to remove personal information from the web: It required just the click of a button and was the easiest-to-use feature of its kind that we saw. Plans start at $13 a month for UltraSecure, — the cheapest full-feature plan on the market — but note that you'll need to upgrade to UltraSecure+Credit ($20 per month) if you want credit monitoring.
ID Watchdog: ID Watchdog's layout and design might seem really outdated, but don't count it out. It's the only company that offers rehabilitation for previously existing thefts. Other services require you to discover the theft during your membership before they'll take action — and this makes ID Watchdog a standout choice for current victims. Plans start at $15 per month and come with $1 million dollar identity theft insurance coverage (the industry standard). If you want to monitor your credit, you'll need to opt for the $20-per-month Platinum plan, a cost on par with Identity Force's UltraSecure+Credit option.
LifeLock: LifeLock's reputation isn't squeaky clean, but it offers the most customizable alerts of all our picks. Plus, you have the option of speaking with a live rep who will help you understand the significance of the alerts — and how to deal with them. Plans run from $18 per month (Standard) to $27 per month (Ultimate Plus). Another feature we liked? LifeLock's $18-per-month Advantage plan is the cheapest to offer black market website surveillance and identity monitoring. (Those features don't kick in with Identity Force until you buy its UltraSecure+Credit plan for $20 per month.) We also expect LifeLock to learn a few skills from its new parent company, Symantec, but we won't know exactly what this means for customers until the merger closes sometime in 2017.
Credit Sesame: Credit Sesame's $20-per-month Platinum Protection was the only one of its plans that satisfied our baseline criteria (three-bureau credit monitoring, ID monitoring, and power of attorney), but it surprised us with a feature we didn't see anywhere else: "full service white-glove identity restoration." Instead of just providing you with handy instructions for canceling lost credit cards (like the rest of our picks), Credit Sesame handles the entire process for you. Also: Get prepared for a lot of unavoidable credit card offers.
You may click here to see more of their research.
The staff at Home Care Matters is available to talk with you and your family about all of your needs. Home Care Matters is a home care agency providing quality and affordable home care in Flowery Branch, GA and the surrounding areas. Call (678) 828-2195 for more information.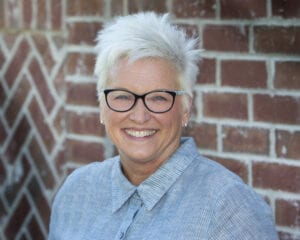 Latest posts by Valerie Darling, Founder, Owner
(see all)