Home Care in Gainesville, GA – Providing Care for your Spouse with Alzheimer's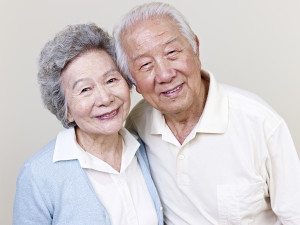 How do I love thee? There are definite rewards for caring for a spouse who needs constant assistance. You are already comfortable with your spouse, and they are with you. Their habits, preferences and personality quirks are already known to you. There is no embarrassment with private needs like toileting and bathing. You are familiar with your home and which areas may prove safety hazards.
But what are the downsides to caring for a spouse?
They may be concerned about asking you for too much help so they don't ask when they need it.
You are providing all the care so you quickly get burned out.

The

caregiving is hampering your relationship with each other.

They don't want to be a burden to you because they always wanted to be the one who would take care of you.
You are both becoming isolated because caregiving takes all your energy and you don't go out and socialize any more.
A spouse with Alzheimer's disease can be more than you know how to handle.
It's very difficult to be in your situation because you really have mixed feelings. You think that you should be able to handle this on your own but you feel guilty because you're discovering you can't. You thought the two of you would grow old together but now you sometimes wonder if he really knows you because his memory is dimming. You feel like life has short-changed you because of the Alzheimer's disease.
It's common to feel all these mixed emotions and even more. Alzheimer's disease is not an easy thing to deal with and while you have been doing your very best so far, you may want to consider getting the help and assistance of an in-home care service.
Everyone needs a little help sometimes
Most family caregivers find they need assistance from outside sources. There are often not enough available family members to cover all the shifts, especially when night time and sleeping difficulties are manifest.
Professional home care providers are expert at giving care. They are trained and have experience taking care of elderly loved ones with Alzheimer's disease. There are many unexpected and unpredictable situations that can arise with this disease, and a trained caregiver knows exactly what to do and how to take care of it.
You will be able to nurture your mental health and be stronger for your loved one if you get some help. You want to be there for your spouse and give him or her the support you've always been able to throughout your entire life together. You can do this best by making sure you take care of yourself. There's no need to feel guilty about getting some help. It's probably one of the best decisions you can make for you and your spouse.
The caregivers at Home Care Matters are available to talk with you and your family about all of your elder care needs. Home Care Matters is a home care agency providing quality and affordable home care in Flowery Branch, GA and the surrounding areas. Call (678) 828-2195 for more information.
Latest posts by superadmin
(see all)