5 Ways to Take Better Care of Yourself as a Family Caregiver
Home Care in Johns Creek GA
One of the first things that family caregivers do when they start taking care of an elderly loved one is to neglect their own health and happiness. This is dangerous, because it can lead to caregiver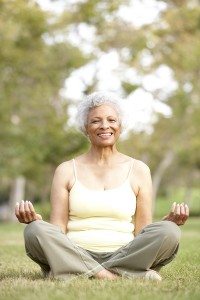 stress and additional health problems for the caregiver herself. Learn how to take care of yourself so that you can be the best you for everyone in your life.
Exercise Regularly
Exercise helps to relieve stress, give you more energy, help you sleep better, and even improve your mood. Making time to exercise daily, or at least as often as you can, is one of the best things that you can do to care for yourself while you're also caring for a loved one. Even if all you can do is take a good walk a few times a week, that can be enough to help you.
Get Regular Sleep
Sleep is when your body rests and recharges from everything that you put it through during the day. Sometimes, taking care of your loved one might mean that you end up having interrupted sleep or simply that you don't sleep well even if you're in bed all night. If your sleep is interrupted, make sure that you take cat naps regularly to try to catch up a bit. Worrying is another problem, though, and you should try journaling or talking to a friend so that you can get rid of your fears before you try to sleep.
Eat Right
What you put into your body is the fuel on which it runs, and if you're eating foods that aren't great for you, your body can't do as much with them. You're probably very concerned about what your loved one is eating, so do the same for yourself. Make sure that you're eating lots of fruits and vegetables and try to stick to whole foods as much as possible.
Make Time to Relax
Your brain and your body both need time to just relax and unwind. Look for activities that allow you to feel relaxed and at ease. You might try yoga, meditation, or even just deep breathing exercises. If you can make the time to do some of these activities every day, you might find that at various times during your busy day you actually feel more relaxed and rested.
Take a Break from Being a Caregiver
Periodically you need to take a break from being a caregiver to your elderly loved one. Think of it as a date that you keep with yourself at least once a week. Hire home care providers to stay with your loved one while you're away, even if they're only there for the times that you're taking a break. That way you'll be able to relax enough to enjoy your time away.
You can't take care of your elderly loved one well if you're neglecting yourself.
The staff at Home Care Matters is available to talk with you and your family about all of your needs. Home Care Matters is a home care agency providing quality and affordable home care services in Johns Creek, GA and the surrounding areas. Call (678) 828-2195 for more information.
Latest posts by superadmin
(see all)