How Does Home Care Help with Depression
When taking care of an elderly adult, recognizing depression is very important. Many senior citizens get depressed. They may have lost a loved one, a friend, or someone else they cared about. This is just one of the things that can cause depression. Something that can help to prevent depression is being able to stay in one's home for as long as they can. Home care can help with this and help with many other things, too.

Keeping Active and Community-Involved

Home care services can help to prevent depression by keeping the seniors active. Being active is one of the best ways to prevent and treat depression. Home care providers can take your loved one out into the community. They can get them involved in community events, too. In addition, they can play games with your loved one, talk to them, go on walks with them, and much more. Keeping your loved one connected can help with depression.
Transportation Help

Sometimes senior citizens will get depressed if they can't get out and explore. Many seniors will lose their license or can't drive anymore because of physical reasons. Home care providers can provide the transportation your loved one needs to attend doctor's appointments, social gatherings, go shopping, or run errands. Utilizing these services is one way your loved one can prevent or treat their depression. Getting out and about can help to reduce isolation which is a major cause of depression, as well.
Socialization and Companionship

Home care providers can help to provide your loved one with socialization and companionship, too. Many times senior citizens will become lonely when their loved one, a friend, or someone else they care about passes away. They may start to isolate, as mentioned above. However, hiring home care providers to come socialize with them, can make them feel a little less lonely. It can give your loved one a companion, someone they can spend their time with.
Help Getting Around

Many senior citizens will get depressed when they can't take care of themselves. They don't want to burden their families and the thought of doing so really weighs them down. However, they don't mind as much if they have someone outside their family helping them. This is where home care providers would be excellent for your loved one and their depression.
Home care does a lot to help with depression in the elderly. From reducing isolation and loneliness to helping your loved one get out in the community.
Senior citizens do get depressed often and there are many reasons for their depression. However, you can help out by hiring a home care provider to visit with and help your loved one get around.
The staff at Home Care Matters is available to talk with you and your family about all of your needs. Home Care Matters is a home care agency providing quality and affordable

Home Care in Lawrenceville, GA,

 areas. Call (678) 828-2195 for more information.
Source
Nia.nih.gov
Ncbi.nlm.nih.gov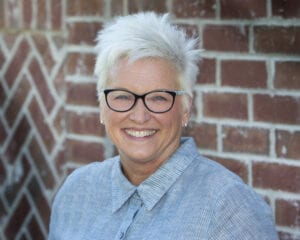 Latest posts by Valerie Darling, Founder, Owner
(see all)