Fractures Take Longer to Heal in Older Adults
When a young person breaks an arm, it may take weeks or months to fully recover.
When older adults fracture a bone, however, they have a much tougher road ahead. Some take 10 years or more to return to the quality of life they enjoyed prior to the fracture – and others never do. The frailer the senior at the time of the fall, the worse the prognosis for the recovery from a fracture. Many seniors have significant difficulty with activities such as bathing, dressing, walking, and even eating after a fracture.
Why do Fractures Take Longer to Heal in Older Adults?
An abundance of evidence shows that wounds and fractures take much longer to heal in older adults than youngsters. Researchers have been studying why this is the case, with the hopes of turning it around. Long healing times greatly impact seniors' quality of life and ability to function, and often lead to a number of complications and poor outcomes.
Chronic Inflammation Affects Healing Rates
Scientists recognize that inflammation is common with fractures initially – in fact, inflammation is necessary for the healing process to begin. However, it's important for the inflammation to subside for the next phase of healing to occur. Aging affects the inflammatory system. Chronic inflammation, and decreased ability to resolve inflammation, has been shown to affect bone healing in seniors.
Older adults tend to have higher levels of inflammation – even when they are healthy, but especially in the presence of smoking, diabetes, or other conditions. Scientists aren't yet sure why this is, but they can tell that all this inflammation is making older adults more vulnerable to conditions such as arthritis, Alzheimer's disease, Type II diabetes, atherosclerosis, and Parkinson's disease.
Immune Systems Change with Age
The immune systems of older adults change in a number of specific ways, which contribute to slower healing of wounds and fractures.
Reduced Circulation
Reduced circulation in the blood vessels, including those in the bone marrow, plays a key part in slower healing rates among older adults as well.
Prevent Falls Whenever Possible
As scientists are working out how to reverse some of these effects, in the meantime, experts recommend preventing falls and fractures to the extent possible, by:
Exercising regularly
Testing for and treating osteoporosis, as recommended by the doctor
Taking measures to prevent falls, such as installing grab bars where needed, removing tripping hazards, and keeping up with recommended vision screenings.
Boost Healing After a Fracture
If an older adult fractures a bone, experts recommend staying active, eating well, and asking for help to boost healing.
Stay active – physical activity can speed healing. Follow the doctor or physical therapist's directions carefully.
Stop smoking. Smoking delays fracture healing even further.
Eating a nutritious diet is crucial for immune support and bone healing.
Ask for help – seniors generally need help when recovering from a fracture. They often need assistance in the shower, with dressing, and with tasks like laundry, housework, and cooking. Driving is also usually off the table for seniors with fractures.
Senior Care Can Help
Senior care aides can help with personal care like bathing and dressing. They can help with housework, laundry, meal preparation, shopping, and transportation. They are available on a customizable basis and can help support a senior with a fracture to live successfully and as independently as possible in their own home.
The staff at Home Care Matters is available to talk with you and your family about all of your needs. Home Care Matters is a home care agency providing quality and affordable

Home Care Services in Buford, GA

, and surrounding areas. Call (770) 965.4004 for more information.
We provide home care in Flowery Branch, Braselton, Buford, Dacula, Duluth, Gainesville, Johns Creek, Lawrenceville, Oakwood, Sugar Hill, Suwanee, Barrow County, Forsyth County, Gwinnett County, Hall County, Jackson County, North Fulton County.
Sources
https://www.consumerreports.org/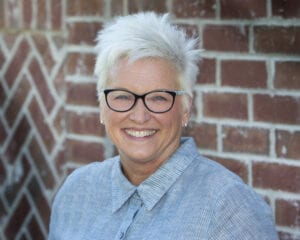 Latest posts by Valerie Darling, Founder, Owner
(see all)