Can Your Senior Have More Energy?
Is your senior feeling exhausted all the time? There might be some things she can do to improve her energy levels.
Add More Water to Her Day
Dehydration, even to a minor extent, can make your senior feel more tired than she really is. Upping her water intake just a little bit can make a big difference. Keep water handy and offer it to your senior regularly throughout the day.
Talk to Her Doctor about Vitamins
Improving your senior's diet is a great way to get her body the nutrients it needs in order to have the energy it wants to have. But even with the best diet, your senior can still be missing some nutrients. Supplementation might help with that, but it's a good idea to talk to your senior's doctor before starting to take certain supplements. This is especially true if your senior is already taking medications because supplementation might interact with some medicines.
Include More Movement
Moving more increases energy levels, believe it or not. Getting your senior's blood flowing on a regular basis helps her heart and helps her to sleep better. The movement also helps to increase muscle mass, which is where mitochondria do their best work. And since mitochondria are the energy factories of the body, your senior needs to encourage them to get going.
Help Her Triage Her Sleep Habits
Speaking of sleep, getting the right amounts of sleep can help energy levels immensely. Poor sleep habits are easy to get into, though. Waking up late, staying up late, and taking naps at the wrong times can all be a big problem. Help your elderly family member to stick to a sleep schedule that helps her rather than hinders her.
Don't Overwhelm Her
Above all, don't make a bunch of changes all at once. This can quickly get overwhelming for your senior, which is not what you want to do. When you tackle these changes one at a time you'll get a better picture of what truly works for her and what she really needs. Also, she's more likely to stick with the changes.
Some of these tasks might be easier for your elderly family member with some extra help. Bringing in a caregiver allows her to conserve the energy that she does have as she looks for ways to increase her energy levels in other ways. That can be a huge help, even if she's not sure it will work.
The staff at Home Care Matters is available to talk with you and your family about all of your needs. Home Care Matters is a home care agency providing quality and affordable

Home Care Services in Duluth, GA

, and surrounding areas. Call (770) 965.4004 for more information.
We provide home care in  Braselton, Buford, Dacula, Duluth, Flowery Branch, Gainesville, Johns Creek, Lawrenceville, Oakwood, Sugar Hill, Suwanee, Barrow County, Forsyth County, Gwinnett County, Hall County, Jackson County, North Fulton County.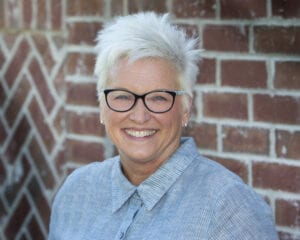 Latest posts by Valerie Darling, Founder, Owner
(see all)