Fun things Home Care Can Do with Seniors During the Pandemic
Having to stay at home and remain distant from friends and families due to the COVID-19 pandemic can be boring for older adults. They may not be able to do their normal activities that occur outside the home, such as meeting friends for coffee or going to club meetings. However, that doesn't mean they have to sit home alone and bored.
Home care can visit your older family members on a regular basis to help with things around the house. While there, they can also do fun and meaningful activities with the seniors to help prevent boredom, like these things below…
Read a Book, Magazine, or Newspaper
Some older adults enjoy reading but have difficulty reading to themselves because of vision problems. Unfortunately, with libraries closed, seniors may not have easy access to audiobooks or other materials that would normally help them. Home care providers can read to your older family members, no matter what kind of reading they enjoy. A home care provider can read an old favorite book from the senior's bookshelf, the daily newspaper, or magazine articles.
Board and Card Games
Board and card games are an excellent way to pass the time, especially if your older family member has a competitive streak. In addition to being fun, games also keep the brain engaged, so they are helpful in maintaining good brain health. Home care providers may not know how to play every game your aging relative enjoys, but they are willing to learn!
Craft Projects
Seniors who enjoy making things with their hands can enjoy craft projects with their home care provider. Home care providers can assist the older adult to do parts of the project that might be difficult because of poor eyesight or arthritic hands, such as threading a needle or reading instructions in small print. In addition, having someone to admire finished craft projects or to do projects with them, will make the hobby even more enjoyable.
Baking
Baking can be an enjoyable way to pass the time and results in a treat to eat. Older adults who like to bake can join their home care provider in making a batch of cookies, some muffins, or even a loaf of bread. The senior can do as much of the process as they are capable of doing.
The home care provider can do the rest, such as mixing batters that require a strong hand, reading the small print of a recipe, or lifting heavy pans.
The staff at Home Care Matters is available to talk with you and your family about all of your needs. Home Care Matters is a home care agency providing quality and affordable Home Care Services in Hoschton, GA, and surrounding areas. Call (770) 965.4004 for more information.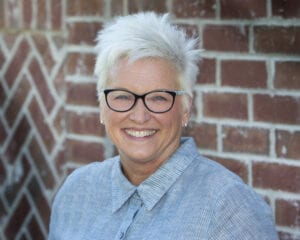 Latest posts by Valerie Darling, Founder, Owner
(see all)