4 Tips for Dealing with Power Outages for Someone Who Needs Oxygen
**When considering home care services in Lawrenceville, please contact the friendly staff at Home Care Matters**
People who are oxygen-dependent sometimes can't be away from power sources to operate their oxygen equipment. That could mean that a power outage creates a life-threatening situation for your senior. As her caregiver, you may want to consider some of these solutions.
Notify the Power Company

The first thing to do is to make sure that your senior's power company is aware that she is dependent upon oxygen. They may not be able to ensure that her power never goes out, but they do need to know that she's a priority customer. If the power does go out at her address, they may be able to expedite repairs in her area. Some power companies have additional programs that can help in other ways.
Find Out What the Oxygen Supply Company Can Do
The oxygen supply company may have other suggestions, too. There are oxygen concentrators that have battery backups, for instance, and your senior may qualify for one of those. There are also other ways that the oxygen supply company may be able to help prepare your senior for a power outage. If your elderly family member lives in an area where she's likely to be impacted by weather, such as a hurricane zone, they may be able to make some suggestions that assist.
Emergency Responders Might Need to Be Aware
The emergency responders closest to your elderly family member may also need to know about your senior's needs. Letting them know that your senior is oxygen-dependent allows them to be aware of the possibility that she might need additional help. Some fire and police departments have additional resources for their vulnerable citizens and knowing what your senior needs can help them to ensure she's properly covered by those programs and resources.
Look for Backup Options
There are other options, too, but they may not be cost-effective or feasible depending on your senior's circumstances. A home generator could be an excellent solution, but sometimes these are way outside of the budget. If your senior rents her home, that could be another barrier to installing a generator. Explore the different options that might be available to her and see what might be effective.
Having a plan can make both you and your senior feel a little bit more secure about her situation. You don't have to know all of the answers, but it helps to at least be looking for solutions.
The staff at Home Care Matters is available to talk with you and your family about all of your needs. Home Care Matters is a home care agency providing quality and affordable Home Care Services in Lawrenceville, GA, and surrounding areas. Call

(770) 965.4004

for more information.
We provide home care in Flowery Branch, Braselton, Buford, Dacula, Duluth, Gainesville, Johns Creek, Lawrenceville, Oakwood, Sugar Hill, Suwanee, Barrow County, Forsyth County, Gwinnett County, Hall County, Jackson County, North Fulton County.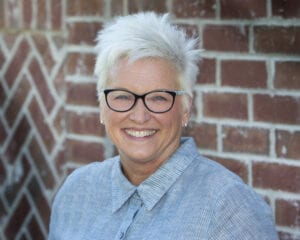 Latest posts by Valerie Darling, Founder, Owner
(see all)