Hoping to Boost Your Mom's Seafood Intake? Try These Fish
The benefits of seafood are plentiful. Many fish are rich in omega-3 fatty acids. These oils help with skin health, raise good cholesterol levels, and offer protein without lots of saturated fat. If your mom isn't a big fan of fish, you should try these fish that are milder in taste and very versatile.
Arctic Char
People compare arctic char to being similar in look at texture to salmon, but it's a little more buttery and mild. One serving of arctic char has 1,000 milligrams of omega-3s, so it's a great choice for a quick boost of these important fatty acids.
The skin contains a lot of this beneficial fat. As it is thinner than some fish, you can pan-fry it in just a small amount of olive oil or walnut oil. It's also tasty when poached in wine and herbs.
Black Grouper
At 200 to 500 milligrams of omega-3s per serving, black grouper isn't as high as pollock. It is, however, a fish that people rave over. It's not easy to find, but the buttery flavor appeals to those looking for a mild-tasting fish.
It is great when paired with heartier foods. Serve it blackened with a farro pilaf, lemon slices, and grilled asparagus. It's also great when sauteed with grated lemon peel, lemon juice, and Old Bay in a small amount of avocado oil.
Pollock
Pollock has as much omega-3 fatty acid as canned light tuna. It doesn't have the highest levels of omega-3s per ounce, but it's up there. At 500 to 1,000 milligrams per serving, it is higher than cod or haddock. It has a mild taste and meaty texture that makes it very versatile.
One of the ways to cut the fishy taste that your mom may not like is by adding citrus to the fish. Mix lemon, garlic, and olive oil and coat the fish before broiling or grilling it.
How is your mom when it comes to cooking healthy dinners? If she's tired of cooking for herself, it's not unusual. Rather than having her rely on frozen meals, arrange senior care.
With a caregiver stopping by, your mom has someone from a senior care agency who cooks meals for her. Plus, you can arrange to have the caregiver eat with her to ease loneliness. A few hours a week is enough to provide the companionship and meal preparation services she needs.
The staff at Home Care Matters is available to talk with you and your family about all of your needs. Home Care Matters is a home care agency providing quality and affordable Home Health Care in Braselton, GA, and surrounding areas. Call (770) 965.4004 for more information.
Sources:
Seafoodnutrition.org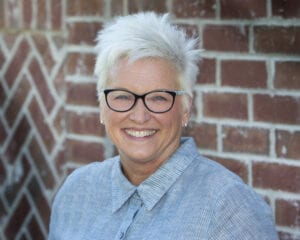 Latest posts by Valerie Darling, Founder, Owner
(see all)