How to Help Your Elderly Loved One Move Into a New Home
Have you been caring for an elderly loved one? If so, is it time for them to move into a new home, possibly one that is smaller than where they are living now? This can be a difficult time for everyone, especially if your loved one has dementia. They want to be in a familiar place and moving can throw things off balance. The good news is that there are some ways you can help your elderly loved one move into a new home and still make things easy on them during that move.
Setting Goals That Are Realistic
One of the main things that you need to concentrate on if you are helping an elderly loved one move into a new home is setting realistic goals. Don't expect to have your loved one moved into the new home and comfortable in a matter of days. Slowly transition them into this new home. Let them get comfortable with their surroundings. It would be best to even keep the same schedule with their elder care providers, so some things are still familiar.
Creating an Environment That is Familiar
You will also want to create an environment that is familiar to your loved one. For instance, when putting the furniture in their new home, you will want to create a similar floor plan as the one they had in their old house. This will be especially helpful if your elderly loved one experiences memory loss.
Use a Timeline for Moving
If your elderly loved one gets overwhelmed or agitated easily, it might be helpful if you are using a timeline for moving. Show them this timeline and let them know what you will be doing and when. Let them know when you are moving their belongings, what date they will be moving into the new home, and all other aspects of the moving process will be done.
Get Ready for The Moving Day
The move-in day is extremely crucial to how your loved one will accept their new home as their own. You should plan to move your loved one in earlier on in the day through the afternoon. Most elderly adults get more agitated later in the day. If your loved one moves into their new home in an agitated state, this is going to set a negative framework in their mind. They might not take to their new home as easily.
These are some of the tips for helping your elderly loved one to move into a new home. Any move can be difficult. However, if you use these tips, you can help to make your loved one's move into their new home easier.
The staff at Home Care Matters is available to talk with you and your family about all of your needs. Home Care Matters is a home care agency providing quality and affordable Home Health Care in Hoschton, GA, and surrounding areas. Call (770) 965.4004 for more information.
Sources
Nia.nih.gov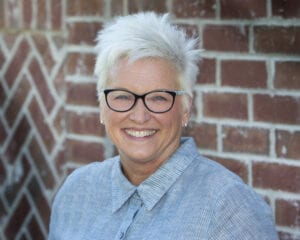 Latest posts by Valerie Darling, Founder, Owner
(see all)