Can Superfoods Help Your Elderly Loved One?
If you are trying to help your elderly loved one eat healthier, you may have come across a list of superfoods.

It is important to know that not every healthy food offers the same health benefits. This is why professionals call certain foods – superfoods. Learning more about these superfoods and adding them to your elderly loved one's diet is a great idea. If you and your loved one's elderly care providers do this, it could help your loved one to have a better quality of life, reduced risk of health issues, and much more.
Greek Yogurt
One of the best superfoods out there for the elderly is Greek yogurt. Almost all types of yogurt are good for the body if they don't have much sugar or fat in them. However, there are even more positive benefits to Greek yogurt. If you want to help your elderly loved one live a healthier life and maintain their muscle mass, this superfood is the way to go. It is also a very significant source of protein for those who don't get enough protein in their body.
Beans
Your elderly loved one needs to get enough fiber in their diet. Many senior citizens don't have enough fiber in their diet, so they end up taking a supplement. However, if your elderly loved one can add more beans to their diet, this could give them the fiber they need every day. In fact, many types of beans have the amount of fiber that your elderly loved one needs daily.
Salmon
It is important that your elderly loved one gets enough omega-3 fatty acids in their diet. Salmon is filled with these types of fatty acids. In addition, salmon has a lot of Vitamin D in it. The combination of Vitamin D and omega-3 fatty acids can boost your elderly loved one's metabolism. It can also help to reduce the risk of having heart disease, as well.
Nuts
There are many types of nuts that would be great for your elderly loved one's health, as well. Many nuts, especially those that come from trees, are filled with omega-3 fatty acids. As previously mentioned, these can lower the chances of having heart disease. Eating tree nuts regularly can also help to reduce bad cholesterol levels and high blood pressure.
Conclusion
These are some of the superfoods that you or an elderly care provider should add to your elderly loved one's daily diet. It is important that your loved one is getting the nutrients, minerals, and vitamins that they need to maintain or even improve their health.
The staff at Home Care Matters is available to talk with you and your family about all of your needs. Home Care Matters is a home care agency providing quality and affordable Home Health Care in Oakwood, GA, and surrounding areas. Call (770) 965.4004 for more information.
We provide home care in Flowery Branch, Braselton, Buford, Dacula, Duluth, Gainesville, Johns Creek, Lawrenceville, Oakwood, Sugar Hill, Suwanee, Barrow County, Forsyth County, Gwinnett County, Hall County, Jackson County, North Fulton County.
Sources
https://www.medicalnewstoday.com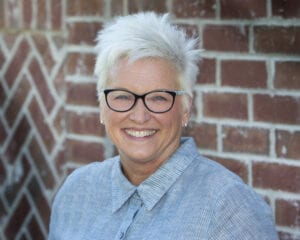 Latest posts by Valerie Darling, Founder, Owner
(see all)