Medication Reminders Are a Vital Senior Care Service
Medication Reminders: In 2019, a Canadian man was hospitalized with kidney failure.
It turned out the amount of vitamin D he'd been taking was leading to an overdose. He'd been taking as much as 12 times the required amount for over two years.
Medication reminders are an essential part of a senior care plan. If there is a chance your mom and dad are taking too much or too little of a medication or supplement their doctor prescribed or recommended, it's important to take corrective measures.
Medication Reminders: What Caregivers Can Do?
Medication reminders don't cover everything you might think. If your dad has injectable medications, a senior care aide couldn't help him. He would need home health services for that.
Professional caregivers can show him where he stores his medications, watch as he gets the bottles and counts out the correct number of pills, and watch him take them. They can remind him when it's time. They can tell him if he has or hasn't had his medications that day.
If your dad's prescriptions are running low, caregivers can call in refill orders. If he's out of refills, the caregiver can call his doctor and make arrangements for him to see the doctor or get his prescription refilled until he can see his doctor.
Some medications come with guidance on how to take the medication. It can be preferable to take blood pressure pills at night. Some medications should be taken on an empty stomach, while others need to be taken after a meal. There are medications that you have to take with water and others where milk is better.
When there are instructions like that, a senior care aide can make sure your dad takes his pills correctly. The caregiver can get him a glass of milk or water. The caregiver can serve him a meal first or make sure he takes the pill before he eats his meal.
Medication Reminders: Medication Side Effects Can Cause Concerns
Even if your dad takes his medications on time, the side effects can be troubling. If his medication causes dizziness, it increases his fall risk. With caregivers around to watch him, it can help prevent a fall.
Medications often cause other side effects like nausea, drowsiness, and loss of concentration or focus. Your dad shouldn't drive if he's taking medications that affect his ability to stay awake or focus. He needs to have a professional caregiver available to drive him around.
If there is a chance your dad is forgetting to take his important prescriptions or can't remember if he took them or not, hire senior care aides for medication reminders. Senior care aides can remind him when it's time to take his medications and stop him from accidentally taking an extra dose.
The staff at Home Care Matters is available to talk with you and your family about all of your needs. Home Care Matters is a home care agency providing quality and affordable Home Health Care in Suwanee, GA, and surrounding areas. Call

(770) 965.4004

for more information.
We provide home care in  Braselton, Buford, Dacula, Duluth, Flowery Branch, Gainesville, Johns Creek, Lawrenceville, Oakwood, Sugar Hill, Suwanee, Barrow County, Forsyth County, Gwinnett County, Hall County, Jackson County, North Fulton County.
Sources: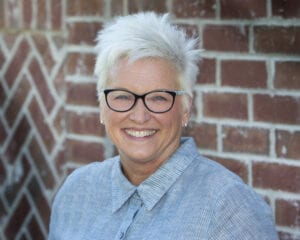 Latest posts by Valerie Darling, Founder, Owner
(see all)