Homecare: 4 Gift Ideas For A Family Caregiver
Homecare: November is National Family Caregivers Month.
Since the holidays are coming up it's the best time of the year to think about how you can help support a family member that is caring for your senior loved one. Maybe you live far away and one of your siblings is the primary caregiver for your senior parents. Or maybe you share caregiving duties with another sibling or a homecare provider but want to get them a fantastic holiday gift to thank them for all they do.
These are a few gifts that your family caregiver can really use and will definitely appreciate:

Housecleaning
Family caregivers often spend the bulk of their time trying to manage caring for senior parents and caring for their children and partner. Often things like housecleaning get pushed off until another day because there are just not enough hours in the day for the caregiver to get everything done. You can gift your family caregiver once a month or every two weeks a house cleaning service to take some big chores off of their plate. A once a month deep clean or a twice-monthly cleaning will make life much easier for any caregiver.
Elder Care
Another great gift that you can give to a family caregiver is elder care provider services for your senior parents. Give the family caregiver the gift of time off by hiring an elder care provider to visit your parents regularly and give your sibling a break. Elder care providers can help your senior parents with shopping and errands, house cleaning, dishes, laundry, cooking, and other chores. They can also provide companionship and make sure that seniors get the socialization and activity they need to be healthy.
Gift Cards
Some people think that gift cards are a cold gift because they are impersonal, but everyone loves a gift card. Caregivers can really use gift cards for things like gas, coffee, and restaurants because they spend a lot of time running between their own home and your parents' home and they need gas, coffee, and food to keep doing all the caregiving they are doing. After your sibling has had a long day of working, racing over to your senior parents' home, and then trying to get to the post office or grocery store they will really appreciate having a gift card for a local restaurant so they can pick up dinner instead of having to go home and cook.
Homecare: Grocery Delivery
Another practical gift that any caregiver will appreciate is a year's membership in a grocery delivery service. Grocery shopping takes up a lot of time and can be difficult for busy caregivers to squeeze into their schedules. With a grocery delivery service the homecare provider can take the hour they would have spent shopping for themselves to relax while the groceries are delivered right to the door. Grocery delivery fees are not that expensive if you buy a year's membership but it's a gift that any caregiver would be happy to get.
The staff at Home Care Matters is available to talk with you and your family about all of your needs. Home Care Matters is a home care agency providing quality and affordable

Homecare in Gainesville, GA

, and surrounding areas.
Call (770) 965.4004 for more information.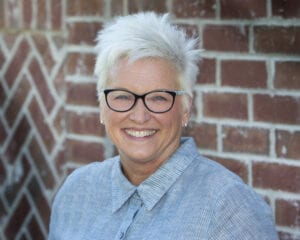 Latest posts by Valerie Darling, Founder, Owner
(see all)