Homecare: 3 Tips on Crohn's Disease in the Elderly
Homecare: The basic role of an immune system in the human body is to fight against any infection.
However, an autoimmune disorder can occur when the immune system attacks the lining of the digestive tract which causes bleeding and a periodically developed ulcer. This condition is known as Crohn's disease. With Crohn's disease, a person can have severe pain or many bowel movements a day it is impossible for them to even leave the house. So you can easily imagine how disruptive this disease can be. If a senior suffers from this disease then his or her life can be badly impacted- but senior homecare assistance can make their lives a bit easier with proper guidance.
Causes and Symptoms of Crohn's disease:
Unfortunately, the causes of the disease is yet to be discovered. Recent research has indicated that this may be genetic or caused by infection. However, researchers have found some potential genes associated with the condition and 15 to 20 percent of patients have relatives with the same disease. Some symptoms of Crohn's disease are abdominal pain, diarrhea, weight loss, and fatigue. People with Crohn's may also have joint inflammation or arthritis, particularly in their larger joints, which tends to worsen during IBD flare-ups.
Treatment Options:
Unfortunately, there is not yet a cure for Crohn's disease. Yet, there are some treatment options available. For managing the condition there are some prescribed drugs including steroids and antibiotics which aim to reduce inflammation. However, these medications can have severe side effects.
In some healthcare treatment programs, there is a top-down approach of medication where they start with the strongest drugs, but in other courses of treatments, the step-up approach is followed where they save the strongest medication for the extreme situations while other treatments have failed. However, when medications do not work, the only option left is surgery.
There are two main types of surgery- one removes the affected part of the colon and then re-attaches the remaining ends. Another involves the surgeon making an opening in the abdomen, through which the body waste will exit and be collected in an ostomy bag. Whereas another option is to open the blockages in the bowel which is called strictures.
Conclusion: Crohn's Disease in the Elderly
In the case of Crohn's disease, there are certain food habits that could trigger the symptoms, especially in seniors during Crohn's diseases flare-up. Having proper and complete nutrition is vitally important. It is very common for people who have Crohn's disease to suffer deficiencies of vitamins as the intestines of the patients do not absorb nutrients efficiently compared to normal people. In these cases, you can use professional homecare guidance for your loved ones for a personalized diet plan that is suitable. Home care assistance is also very effective to meet a patient's day-to-day needs and minimizing the symptoms.
Home care assistance can help you and your family today- give us a call and review your options!
The staff at Home Care Matters is available to talk with you and your family about all of your needs. Home Care Matters is a home care agency providing quality and affordable

Homecare in Braselton, GA

, and surrounding areas. Call

(770) 965.4004

for more information.
Sources:
https://www.karger.com/Article/Fulltext/503099
https://jamanetwork.com/journals/jamainternalmedicine/article-abstract/606781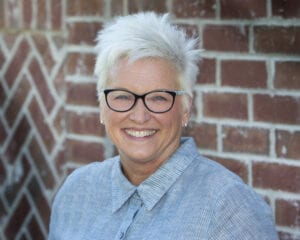 Latest posts by Valerie Darling, Founder, Owner
(see all)