What Do You Need to Know if Your Senior Is Bruising More Often?
There are a lot of factors that contribute to bruising for your senior. Many of them are ones that you can't do much about, like the fact that her skin becomes more fragile and regenerates more slowly as she ages. But there are other factors that you might have a little more say in.
Mention What You're Seeing to Her Doctor
The first step if to talk to your senior's doctor about what you're seeing. There are a lot of different potential causes for bruising and some of them may be related to your senior's existing health conditions. There may also be mobility and other tests that your senior's doctor can conduct to help work out what might be contributing to this issue.
Medications Can Very Often Cause Bruising
Some of the most common causes of bruising with aging adults are the very medications that she relies on to manage her other health issues. These can be both prescription medications and over-the-counter medications. Sometimes the medication itself can cause bruising to occur much more readily. Often these are medications with blood-thinning side effects, like NSAIDS and anticoagulating medications. Other medications may cause your senior to feel more wobbly or dizzy, which can lead to balance issues.
Pay a Little Extra Attention When Visiting
When you get a chance to visit your elderly family member, pay close attention to what's going on. Is she showing signs of mobility issues? Is she avoiding getting up and moving around while you're there? Is she eating balanced meals regularly? All of these concerns can give you a fuller picture of what can be causing her to bump into things or possibly be unable to catch herself when she's not feeling secure on her feet.
Bump up Your Safety Checks
You may also need to consider increasing the frequency and types of safety checks you're doing for your senior. There may be safety issues around the house that need to be addressed, like loose carpeting in some areas or tripping hazards in other areas. These situations start to add up over time and become one big hazard if you're not keeping track and correcting them as you find them.
It can help a lot if you've got someone else watching for some of these situations along with you. Home care providers know what to look for and can alert you to problems you might not have suspected.
The staff at Home Care Matters is available to talk with you and your family about all of your needs. Home Care Matters is a home care agency providing quality and affordable Homecare in Buford, GA, and surrounding areas. Call

(770) 965.4004

for more information.
We provide home care in Flowery Branch, Braselton, Buford, Dacula, Duluth, Gainesville, Johns Creek, Lawrenceville, Oakwood, Sugar Hill, Suwanee, Barrow County, Forsyth County, Gwinnett County, Hall County, Jackson County, North Fulton County.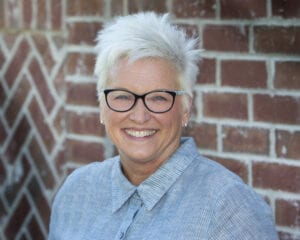 Latest posts by Valerie Darling, Founder, Owner
(see all)