Alzheimer's Disease: What Early Signs Might You Notice?
Do you think that your elderly loved one has Alzheimer's disease?
Maybe you have noticed slight changes in their mood that are also unpredictable. You may have noticed that your elderly loved one doesn't do things like they used to. The earlier you can detect and get help for Alzheimer's disease symptoms, the more it can help your elderly loved one. There are some early signs you might notice that signify a call to your loved one's doctor.
The Dreaded Memory Loss
Nobody on this earth wants to lose their memory forever. Unfortunately, for those who have Alzheimer's disease, once the memory loss begins, it only gets worse over time. With this being said, if your elderly loved one's memory loss is a result of Alzheimer's disease, there are some things you can help them with to slow down the progression of this symptom. You and elderly care providers can encourage your loved one to eat healthier and exercise. Both of these things have been shown to reduce memory loss or at the very least, slow it down.
Speaking and Writing Difficulties
Is your elderly loved one having speaking and writing difficulties? If so, this might mean they have Alzheimer's disease. You or an elderly care provider might notice your loved one doesn't stay focused in conversations. You might notice they can't grasp the right words to say. They may stumble over words because they forget how to stay them. In addition, your elderly loved one might stop writing things down. This may be because they don't know how to spell, what word to use, or how to express themselves through writing.
Depression and Anxiety
There are many people who have Alzheimer's disease who will be depressed and anxious. Losing one's memory can take a huge toll on someone. If your elderly loved one has memory loss, especially if it is getting worse for them, they might feel stressed about it. This can cause them to spiral and become depressed. If you notice your elderly loved one is depressed, anxious, or stressed out and you can't pinpoint a reason, it could be the cause of Alzheimer's disease.
Vision Changes and Hallucinations
You may also notice that your elderly loved one's vision is changing. The vision won't actually be getting worse. However, the area of your elderly loved one's brain that handles vision is deteriorating. This means that your loved ones may have blurry vision, be seeing double, or start having hallucinations. Usually, this happens in the later stages of this disease. If your elderly loved one is having difficulty with this, you might need elderly care providers to be around more often.
Conclusion
These are some of the early signs that you might notice in your elderly loved one if they have Alzheimer's disease. If you do notice any of these things, you should schedule your elderly loved one an appointment to see their doctor.
The staff at Home Care Matters is available to talk with you and your family about all of your needs. Home Care Matters is a home care agency providing quality and affordable

Homecare in Johns Creek, GA

, and surrounding areas. Call (770) 965.4004 for more information.
We provide home care in Flowery Branch, Braselton, Buford, Dacula, Duluth, Gainesville, Johns Creek, Lawrenceville, Oakwood, Sugar Hill, Suwanee, Barrow County, Forsyth County, Gwinnett County, Hall County, Jackson County, North Fulton County.
Sources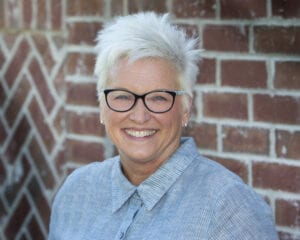 Latest posts by Valerie Darling, Founder, Owner
(see all)