How Stress Can Harm Caregivers
You're probably well aware that being a family caregiver to an older relative is stressful.
Unfortunately, caregivers often experience higher levels of stress than other people do because of the challenges involved in taking care of someone with a chronic illness or disability. Watching someone you care about struggling with their health or facing the end of their life can also bring up a lot of difficult emotions. The physical and emotional stress can take a toll on caregivers.
How Stress Affects Health
The long-term stress associated with being a caregiver can have many negative effects on your physical and emotional health. Some of the things that stress can cause are:
Frequent Illness: Stress makes your immune system weaker than it normally would be. This leads to catching more colds and flu. It can also cause the flu vaccine to not work as well for you. In addition, you may not recover as quickly from illnesses or surgery.
Obesity: Stress can make caregivers gain weight. You may find yourself eating to soothe your emotions or spending less time physically active. Obesity raises the risk for serious conditions, like heart disease and diabetes.
Depression and Anxiety: Caregiver stress can lead to depression and anxiety.
Long-term stress can also cause physical symptoms, like:
Chest pain.
Headaches.
Muscle pain.
Fatigue.
Upset stomach.
Trouble sleeping.
Ways to Reduce Caregiver Stress
Caregivers can reduce the amount of stress in their lives by taking some of the following steps:
Join a Support Group: Caregiver support groups can help to relieve some of your stress by giving you a group of people to talk to about your feelings who can relate to what you are going through. It's also helpful to know that you are not alone and that no matter how you are feeling about being a caregiver, your feelings are normal.
Accept and Ask for Help: Caregivers have a tendency to take on too much. Next time someone asks you if there is something they can do to help, accept their help and ask them to take on a task, like cooking a few meals or giving you a break while they spend an hour with the older adult. It's also okay for you to ask for help. Talk to family members and friends about how being a caregiver is affecting you and ask if they can help.
Learn Stress Reduction Techniques: Deep breathing, meditation, and yoga are all excellent methods of relieving stress.
In addition to looking for ways to lessen caregiver stress, it is also helpful to take protective measures against the stress you can't get rid of. Take the time to see your doctor on a regular basis. Also, try to follow healthy habits, like exercising, eating balanced meals, and getting enough sleep.
The staff at Home Care Matters is available to talk with you and your family about all of your needs. Home Care Matters is a home care agency providing quality and affordable

HomeCare in Lawrenceville, GA

, and surrounding areas. Call (678) 828-2195 for more information.
Sources
Mayoclinic.org
Womenshealth.gov
Helpguide.org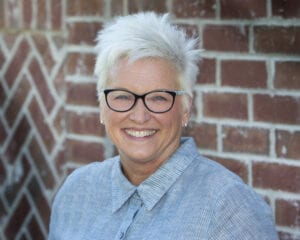 Latest posts by Valerie Darling, Founder, Owner
(see all)