4 Benefits of Using an Agency to Hire Elderly Care
Making the decision to hire elderly care in the first place can sometimes be confusing and difficult, so when you decide it's time to get your older family member some help, the process of hiring someone shouldn't be so difficult. The best way to simplify hiring an elderly care provider is by using an elderly care agency.
Now, some may caution you against that because the costs can be higher than using an independent provider. While that's true, when you consider the ease of using an elderly care agency over the process of hiring and maintaining the employment of an individual, the slight extra cost is well worth it. Below are 4 benefits of using an elderly care agency that you will not get when hiring an individual.
#1: Eliminates Placing an Ad and Interviewing
When hiring an independent individual, you'll need to place an ad in the newspaper or online to begin looking for a qualified individual. That takes time since you'll have to compose the ad and contact the newspaper or post it online. Advertising also costs money. Once you receive responses to your ad, you'll also have to set up interviews and decide what questions to ask. By using an elderly care agency, you eliminate ad placement and interviewing. All of that work is handled by the agency. They have a staff of qualified individuals to choose from when assigning the right primary provider to your aging relative.
#2: No Time or Money Spent on Background and Reference Checks
After the ad placement and interview process, you'll want to check the references of any prospective employees. In addition, you'll need to do a background check to make certain your loved one will be safe with the provider. Checking references and arranging for a background check takes time. In addition, a background check typically costs money to run. When you use an elderly care agency, they take care of all the background and reference checks, so you'll know that the provider coming to your older family member's house will be safe and qualified.
#3: Vacation and Sick Time is Covered
Everyone needs a vacation or gets sick sometimes. If you've hired an individual to provide elderly care, you or other family caregivers are their back up. This can mean taking off work on short notice or otherwise scrambling to make certain your older family member is cared for. An agency, though, has a host of employees they can call on to fill the gap, meaning you'll never have to make other arrangements.
#4: No Need to Repeat the Process to Hire Someone New
If scrambling to cover time off wasn't hard enough, imagine if the individual decided to suddenly quit working. That would mean starting the entire hiring process over again and figuring out how to take care of the older adult in the interim. An elderly care agency always has employees available who can take the place of staff members who move on to other jobs.
The staff at Home Care Matters is available to talk with you and your family about all of your needs. Home Care Matters is a home care agency providing quality and affordable Homecare in Suwanee, GA, and surrounding areas.
Call

(770) 965.4004

for more information.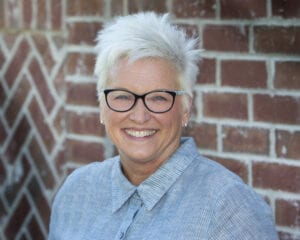 Latest posts by Valerie Darling, Founder, Owner
(see all)