Homecare: Tips For Traveling With A Senior In A Wheelchair
Homecare: The holiday season is almost here and people are going to start traveling to see distant friends and family members.
If you're going to be traveling with a senior loved one that is in a wheelchair, or may need a wheelchair, planning in advance can make the difference between an easy and successful trip or a trip that is bad for you and you're senior loved one. Having homecare providers around to help would be a great idea.
Use these tips from other family caregivers and mobility experts to make traveling with a senior loved one in a wheelchair easier:
Ask For A Wheelchair In Advance
If you're traveling with a senior loved one by plane and your senior loved one can walk but maybe can't do stairs or can't walk long distances ask for a wheelchair when you book your tickets if possible. If not call the airline and ask for a wheelchair as soon as you book your ticket. There are a limited amount of wheelchairs available for use and if you wait until the day of the trip you may not be able to get one. Assume your senior loved one will need one and request one. If they don't need it then you can cancel it on the day of the trip but if they do need it you will have one.
Ask For An Escort Pass
Depending on the airline you may need to ask for an escort pass so that you will be allowed to go through security or board with your senior loved one to help them. Check-in advance if the airline requires one and ask for it well in advance if it's required. If you don't you could end up facing delays that could cause you to miss a flight or have other hassles.
Consider Renting A Vehicle
If you are traveling by car take stock of whether or not your car can accommodate a wheelchair. Some can't, and others can but would be very uncomfortable for your senior loved one. Higher seats are easier for your senior loved one to get in and out of so if you have a sports car or a car that has low seats you may want to consider renting a vehicle. Renting a van, especially a van designed to transport wheelchairs, can make the trip much easier for everyone.
Homecare: Get A Swivel Pad
A swivel pad can be a game-changer when you need to help your senior with mobility challenges in and out of a car. The pad will make it much easier for your senior loved ones to swing their hips and their legs in and out of the car. If they need to transfer to a wheelchair from the seat you may also want to use safety straps. An in-home care provider can help you learn to use the straps so you will be comfortable using them. The homecare provider can also help your senior loved one get comfortable using a swivel pad.
The staff at Home Care Matters is available to talk with you and your family about all of your needs. Home Care Matters is a home care agency providing quality and affordable Homecare in Flowery Branch, GA, and surrounding areas.
Call

(770) 965.4004

for more information.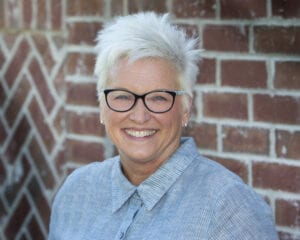 Latest posts by Valerie Darling, Founder, Owner
(see all)