Being Honest with Your Parent About Your Emotions After Learning Your Parent Has Cancer
A cancer journey is very personal, but that does not mean that it does not also involve others who will be an integral element of the journey and how it unfolds. This is especially true for an aging adult with a family caregiver. This caregiver will play a critical role in supporting the senior throughout the experience and helping them to stay as healthy and fulfilled as possible. If you are a family caregiver for a senior who is living with cancer, this means that you will be very involved in the experience, creating in you a range of emotions and reactions that can be challenging and put your health, well-being, and even the care that you give to your parent at serious risk. Being honest with your parents about these emotions is vital to making sure that you can work through them in a healthy way and create and maintain a care routine that is what your parent needs, desires, and deserves.
Use these tips to help you be honest with your parent about your emotions after learning that they have cancer:
Take some time to first evaluate your emotions and work through them on your own before you talk to your parents about them. Your initial reaction may be hasty and intense, and you want to give yourself time to really understand what you are feeling and thinking before you approach your parent.
Remember that they will have their own emotions and reactions as well, and give your parent time to process those before you talk to them. Be willing to give them the support and love that they need until you feel that they are ready to talk to you about how you are feeling. Remember, however, that they are likely stronger and more resilient than you think and that you being open with them about your emotions can give them greater confidence to be honest with themselves and others around them.
Keep in mind that all of the conversations that you have with your parents will not necessarily be easy. You might need to talk to them about how you feel regarding their treatment decisions, or end of life decisions that they have made. While these conversations can be intimidating and unpleasant, they are extremely important for both of you. Having these conversations helps both of you to feel less stress and be more confident that you are both prepared for the challenges that lie ahead. Even when these conversations are difficult, be honest and upfront to get the most benefit.
When talking to your senior about issues such as elder care or having others involved in their care, you may feel guilt because you feel that you should be the one that is handling everything for your parent. Talk to your parent about this guilt, but also be willing to stand up for yourself, your limitations, and your personal needs. You need to take care of yourself during this journey as well, and taking steps to ensure that you get the help and support you need is an important part of that.
Above all, remember to show your parent respect and love. Even if you are upset or angry, remember that this is their personal journey and that you are just there to help them through it. Express yourself openly, but keep in mind that being there for them is your most important priority, whether that means continuing to care for them yourself or making arrangements for elder care and others to come in and fill care gaps that might arise
If you have been looking for ways to enhance your aging parent's life and help them to live the lifestyle that they desire, now may be the ideal time for you to consider starting elder care for them. An elderly home care services provider can give your parent a set of highly personalized services tailored specifically to their individual needs, challenges, and limitations. These services will help your parent to manage these needs while also encouraging them to stay as independent, active, and fulfilled as possible as they age in place. As their family caregiver this can give you a tremendous peace of mind knowing that both when you are with your parent and when you are not, they are getting the highest quality of care. This can ease your stress and enable you to focus your energy and attention in ways that are more efficient and beneficial.
The staff at Home Care Matters is available to talk with you and your family about all of your needs. Home Care Matters is a home care agency providing quality and affordable elder care in Oakwood, GA and the surrounding areas. Call (678) 828-2195 for more information.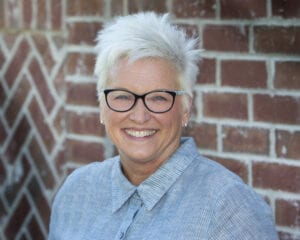 Latest posts by Valerie Darling, Founder, Owner
(see all)