How Seniors can Keep their Finances in Order
Senior Care in Cumming GA
Most people fail to realize just how beneficial organization can be when it comes to their finances. Making sure that all of the aspects of a senior's finances are in order will make things like paying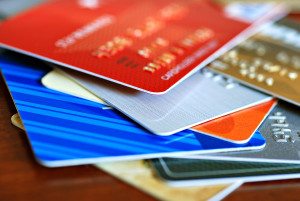 bills much easier. When people enter their retirement years, they will need to take the time to make sure that every penny they spend is tracked. Keeping track of bills or home care expenses is one sure fire way of avoiding a financial hole. There are a variety of ways that seniors can keep their finances in order and here are just a few of them.
Have a place designated for bills
When trying to make sure that all finances are in order, a senior will need to figure out a place to put all of the bills that come in. Having a designated place for all bills will reduce the amount of confusion that can arise when it comes time to make payments. Neglecting to make these types of changes will lead to a senior having overdue bills and late fees attached to them. This type of organization can help to save a senior a lot of money in the long run.
Keeping a bill calendar
Another great way for a senior to keep track of what they owe and when they owe it is by keeping a bill calendar. There are a number of different electronic apps out there that will allow seniors to set alerts for when their bills are due. Taking these steps will make it much easier for people to keep up with what they have to pay and avoid being late on their bills.
Get help when needed
Nearly all banks have moved the bulk of their operations online, which can be a bit difficult for a senior to navigate. Getting the help of a trusted family member or home care provider who is tech savvy can make it easier on a senior to get familiar with online banking. Seniors will be able to benefit greatly from taking their banking business online, which is why it is very important for them to get the help needed to fully understand how to make use of this technology.
Condense credit cards
One of the biggest headaches a senior can face is having high interest credit cards with or without balances. Taking the time to figure out which credit cards can be paid off, consolidated, and closed out can save a senior a lot of stress. The last thing that seniors need to do is keep credit cards that they do not use on a regular basis due to the fees that they can acquire.
The staff at Home Care Matters is available to talk with you and your family about all of your needs. Home Care Matters is a home care agency providing quality and affordable senior care services in Cumming, GA and the surrounding areas. Call (678) 828-2195 for more information.
Source
http://www.finweb.com/retirement/senior-citizen-living-5-tips-to-keeping-ordered-finances.html#axzz3nAJq5TIX
Latest posts by superadmin
(see all)