Healthy Diet: How to Make Time for a Healthy Diet While Caring for Mom
Healthy Diet: If you are worried about how you are not taking care of yourself as a caregiver for your elderly mother, you should be.
A healthy diet is crucial for you as a caregiver. The average caregiver for a family member is in their late 40s to mid-50s. This is an age when it becomes crucial to pay attention to your, exercise level, stress levels and to try for a more healthy diet.
If you are not able to make time for a healthy meal and end up eating fast food more frequently, frozen, processed meals, and so forth, this can catch up with you a lot faster than it did in your 20s or 30s.
It's important to care for your elderly mother or other loved one. There is no doubt about that. However, you also have to take care of yourself. You can't keep burning the candle at both ends, so to speak. So, how are you able to do this?

Make more time for yourself.
This is usually a statement when most family caregivers laugh and turn to walk away. How can they possibly make more time for themselves when they are already giving up so many other things in their life just to look after this aging loved one?
Healthy Diet: That's a good question. And the answer is simple. Home care.
Home care is not something many family caregivers even think about because they assume this is their responsibility. Their job. It is not your job to take care of an aging parent, grandparent, or even a spouse or disabled adult child.
It's something you may want to do, but it's not your direct responsibility. As such, you need to prioritize things so you take better care of yourself.
Keep this in mind: if you don't take care of yourself now and suffer a major health crisis in a few months or a couple of years, who is going to step in then? What would happen to your elderly mother at that point if you are no longer able to provide the care she needs?
You see, it's fine to think shortsighted for the moment, but if this is ongoing, your mother needs help for months and maybe even the rest of her life, you need to think about how things are going to impact you over time.
If you rely on home care to supplement the care you are providing her, that can be a wonderful start. It would allow you time for a healthy diet, to make a healthier meal, better choices for your nutrition, and maybe get some valuable exercise thrown in for good measure.
The staff at Home Care Matters is available to talk with you and your family about all of your needs. Home Care Matters is a home care agency providing quality and affordable Caregivers in Buford, GA, and surrounding areas. Call (770) 965.4004 for more information.
We provide home care in  Braselton, Buford, Dacula, Duluth, Flowery Branch, Gainesville, Johns Creek, Lawrenceville, Oakwood, Sugar Hill, Suwanee, Barrow County, Forsyth County, Gwinnett County, Hall County, Jackson County, North Fulton County.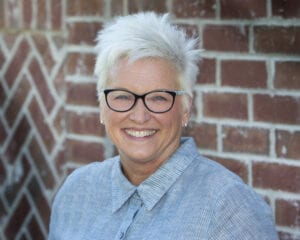 Latest posts by Valerie Darling, Founder, Owner
(see all)