International Day of Friendship – Handy Tips for Helping Your Mom Make Friends
July 30th is International Day of Friendship. It's a day created by the UN in hopes of building strong bonds between people of all races, income levels, religions, and ages. It's a good day to take a closer look at the friendships your mom has.
After retirement, it's common to lose touch with friends and co-workers. Seniors often move to be closer to grandchildren or for a lower cost of living on retirement income. Some move to warmer climates. The move can be isolating and lead to a lack of friends.
Friendships and socialization are critical to aging. Studies have found that people who are isolated and lonely tend to have shorter lifespans. Depression is common. Does your mom have friends in the area still? Here are tips on how to help her make new friendships.
Frequent a Senior Center.
Senior centers are a great place to make new friends. Your mom can go through the monthly calendar and find activities that appeal to her passions. She might want to join a crocheting club or attend an afternoon movie presentation. She may find herself loving a writing group or a bridge tournament. There are luncheons, dances, and even cultural studies.
Join a Church or Cultural Group.
If your mom doesn't participate in a church program, it's a good way to make friends and enjoy social activities. There are churches that focus on one specific denomination like Methodists or churches that don't stick to any specific denomination.
If she's not particularly religious, she might find herself enjoying a Buddhist Center where she'll learn about meditation and relaxation. There are also groups for people who are Agnostic. Other ideas that may appeal to your mom are cultural groups that teach about foods, language, and history.
Visit the Local Library.
Senior centers have plenty of programs for people over a certain age. Public libraries hold events for all ages. Your mom may want to join a book discussion group. Libraries often host history lectures, movie nights, and classes for senior citizens.
Hire a Caregiver.
Caregivers are there to offer companionship as well as help with daily activities. When you hire a caregiver, your mom gets a friend, a person to help cook meals, and someone to do laundry and light housework. Your mom also gets a chauffeur if needed. Learn more about these and other services offered by caregivers.
The staff at Home Care Matters is available to talk with you and your family about all of your needs. Home Care Matters is a home care agency providing quality and affordable caregiver services in Oakwood, GA and the surrounding areas. Call (678) 828-2195 for more information.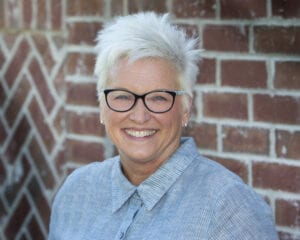 Latest posts by Valerie Darling, Founder, Owner
(see all)