It's Cancer. What Can You Do for Your Dad?
A cancer diagnosis is a scary thing. When it's someone you love, stress and anxiety set in. Here's a closer look at what happened with one family when their dad learned he had cancer.
Senior Care in Johns Creek GA: Coping with a Cancer Diagnosis
The Diagnosis.
It all started with weight loss and a lack of appetite. Knowing this was unusual, their dad headed to the doctor to see what was happening. He'd had a few dizzy spells, but he was getting older. It didn't seem that unusual.
During a checkup, his doctor didn't find anything alarming and sent him home. As for the lack of appetite, he was told that's common in the elderly. He was overweight, so a little weight loss wasn't a bad idea.
One night, he had a seizure. He was rushed to the ER. Doctors did a CT scan and didn't see anything alarming. They asked the family to monitor him or the next few days and return to the ER if he started having blurred vision, another seizure, or acting peculiar.
Three days later, he was having a hard time staying awake. He was seeing things that weren't there. He asked why someone had written his mother's name on the wall. His family rushed him back to the ER. An MRI found a tumor in the back of his brain.
Senior Care Services Become Essential.
After being diagnosed with cancer, shock and dismay set in. It was too early to tell how advanced the cancer was. Additional testing was needed to stage the cancer. They'd have to do a biopsy. A surgery to remove the tumor would be a likely step. Meanwhile, he was not allowed to drive and could not be left alone.
He would need someone to help him get in and out of the shower when he was home. He'd need someone to hold him as he walked up the stairs. He'd need someone to cook his meals and clean his house.
The siblings knew they'd have to divide up tasks. In terms of senior care, their dad needed a lot of help. He'd need help with bathing, grooming, and toileting. He'd need meals prepared for him. He'd need rides to and from different medical offices. He'd need help with housework and laundry. He needed supervision when walking around the home.
His kids both worked 40 hour weeks. They could split up some of the activities of daily living, but someone would have to take a leave of absence or quit a job to make sure someone was there 24/7. This is where caregivers come in.
Caregivers help with all activities of daily living. Their dad had the help he needed without them having to quit jobs or take unpaid family leave.
If you find yourself in this situation, don't hesitate to call a senior care agency. You can ask questions and learn more about senior care pricing. Make the call and focus on your dad rather than on the household chores.
The staff at Home Care Matters is available to talk with you and your family about all of your needs. Home Care Matters is a home care agency providing quality and affordable senior care in Johns Creek, GA and the surrounding areas. Call (678) 828-2195 for more information.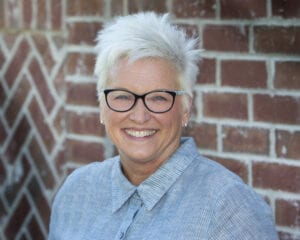 Latest posts by Valerie Darling, Founder, Owner
(see all)