It's National Humor Month – 5 Great Comedies to Watch with Seniors
Caregiver in Duluth GA: National Humor Month
April is National Humor Month, a month that people of any age can celebrate together. In fact, when caregivers and older adults laugh together, they can both gain some important health benefits. Experts at the Mayo Clinic say that laughter can help alleviate stress, such as the kind of stress caregiver duties can cause, or stress caused by failing health. Laughter may also help relieve pain and give the immune system a boost. One way seniors and their caregivers can laugh together is by watching comedy movies. It's the perfect activity since it allows the caregiver to take a little rest and it's one that seniors of any ability can enjoy. Need some movie suggestions? Here are five hilarious movies seniors and caregivers can watch together.
1. Roxanne (Steve Martin, Daryl Hannah)
This 1987 movie is a re-imagining of the classic play Cyrano de Bergerac, by Edmond Rostand. It's about a loveable, intelligent firefighter who falls in love with a beautiful, smart astronomer. There's just one thing standing in their way—his nose.
2. Secondhand Lions (Haley Joel Osment, Michael Caine, Robert Duvall)
Both funny and touching, this movie examines the relationship of a boy cast off by his irresponsible mother into the care of his grouchy, larger-than-life elderly uncles. It's an equal mix of fantastic tale and poignant drama with some moments that will make you roar with laughter.
3. Calendar Girls (Helen Mirran, Julie Walters, Penelope Wilton)
When the husband of a member of the Women's Institute dies from leukemia, her friends are determined to raise funds so they can buy a comfortable couch to place in the visitor's lounge of the hospital where he died. Their idea for raising funds? Pose nude with traditional women's activities, like baking and knitting.
4. The Best Exotic Marigold Hotel (Judi Dench, Bill Nighy, Maggie Smith)
Seven retirees are enticed to India to live in what they think is going to be a luxurious hotel. When they arrive, they find it's not quite what they expected. Their new accommodations start to grow on them in unexpected ways, and their friendships begin to bloom.
5. Space Cowboys (Clint Eastwood, Tommy Lee Jones, Donald Sutherland, James Garner)
Proving you're never too old for new experiences, a retired engineer is pressed into service to repair a broken satellite. The adventure leads him and three of his elderly friends all the way to space. Though billed mainly as a drama, there are certainly some hilarious moments as the older gentlemen prepare for the challenge.
The staff at Home Care Matters is available to talk with you and your family about all of your needs. Home Care Matters is a home care agency providing quality and affordable caregiver services in Duluth, GA and the surrounding areas. Call (678) 828-2195 for more information.
Sources
https://www.mayoclinic.org/healthy-lifestyle/stress-management/in-depth/stress-relief/art-20044456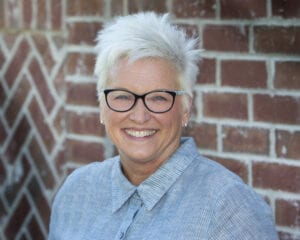 Latest posts by Valerie Darling, Founder, Owner
(see all)