Kidney Health: Elderly People Can Manage Their Kidney Health
Kidney Health: Were you aware that there are more people that die from kidney disease each year than from prostate or breast cancer?
Kidney Health: There are so many family caregivers that are focused on helping their elderly loved one to prevent these types of cancers and that is great to do. However, as a family caregiver, you may also want to learn more about kidney health. To start with, you may want to learn how elderly people can manage their kidney health.
Getting Screened
Your elderly loved one can manage their kidney health by getting screened. All your elderly loved one needs to do is to have a urine test performed by their doctor. If you can't get them to the appointment for this test, you can have an elderly care provider take them. Your elderly loved one's urine can be tested for kidney disease. A blood test can be done, as well. It is recommended for people 60 and older to get this screening. If your elderly loved one is a high risk, they should get screened once a year. Detecting kidney health issues earlier can help to provide better treatments for kidney disease.
Managing Blood Sugar/Blood Pressure
To manage kidney health, your elderly loved one should also manage their blood sugar and blood pressure. If there are issues with either of these things, they can take a toll on the person's kidneys. It is recommended that elderly people regularly check their blood pressure. Keeping it in a healthy range can help to prevent kidney issues. If your elderly loved one does have high blood pressure, there are many things that can be done to lower it. In addition, if your elderly loved one has diabetes, managing their blood sugar can help to prevent kidney issues. If needed, you or an elderly care provider can help your loved one to check their blood pressure and blood sugar levels.
Drinking More Water Throughout the Day
If your elderly loved one isn't already doing so, they should be drinking 50-70% of their body weight in ounces of water. Many elderly people aren't drinking enough water because they just don't feel thirsty. Not staying hydrated can lead to kidney health issues. You or elderly care providers may need to remind your loved one to drink more water.
Kidney Health: Conclusion
Are you worried about your elderly loved one's kidney health? If so, you should make sure they are doing the things mentioned above. By doing these things, your elderly loved one can manage their kidney health and lower their risk of kidney disease.
The staff at Home Care Matters is available to talk with you and your family about all of your needs. Home Care Matters is a home care agency providing quality and affordable Caregivers in Duluth, GA, and surrounding areas. Call (770) 965.4004 for more information.
We provide home care in  Braselton, Buford, Dacula, Duluth, Flowery Branch, Gainesville, Johns Creek, Lawrenceville, Oakwood, Sugar Hill, Suwanee, Barrow County, Forsyth County, Gwinnett County, Hall County, Jackson County, North Fulton County.
Sources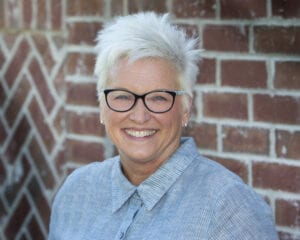 Latest posts by Valerie Darling, Founder, Owner
(see all)