What You Should Know About National Donor Day
February 14th is Valentine's Day, but it is also National Donor Day. This is a day set aside to raise awareness about the critical importance of organ, tissue, blood, platelet, and bone marrow donation. Many elderly adults cope with feeling as though they are no longer an important part of the community or that there is nothing that they can do to benefit others around them. This is certainly not the case and donation is just one example of how they can play a life-changing role in someone else's journey. Learning more about the value of being an organ donor can be a meaningful way for you and your aging parent to make a decision that will support feelings of importance, relevance, and giving back to the community while also taking another step toward preparedness for the end of life transition.
Senior Care in Braselton GA: National Donor Day
Some things that you should know about National Donor Day include:
One organ donor can save up to eight lives.
Up to 75 lives can be saved or dramatically improved through tissue donation.
Each year throughout the United States approximately 500,000 people benefit from organ and tissue donation.
More than 120,000 people throughout the United States are waiting for a life-saving organ donation.
Each year approximately 8,000 people die while waiting for an organ donation.
Being an organ donor does not impact the care or treatment that a person receives when ill, injured, or at the end of their life.
Even if your senior is suffering from health complications, they may still be able to benefit others through donation of organs and tissues that are not impacted by their health conditions.
Starting senior care for your aging parent can be one of the best decisions that you make for them during the course of your caregiver journey with them. A senior home care services provider can be with your aging loved one on a customized schedule that is not only right for their needs and challenges, but also for the care efforts that you are able to give them. This means that you can feel confident that both when you are able to be with your parent and when you are not, they are getting everything that they need to manage their challenges and limitations in the way that is right for them. This keeps you at the forefront of their care while also encouraging them to live the safest, healthiest, most fulfilling quality of life possible as they age in place.
The staff at Home Care Matters is available to talk with you and your family about all of your needs. Home Care Matters is a home care agency providing quality and affordable senior care in Braselton, GA and the surrounding areas. Call (678) 828-2195 for more information.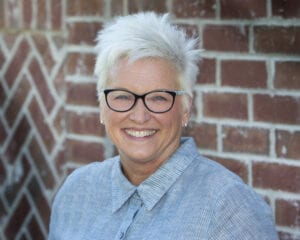 Latest posts by Valerie Darling, Founder, Owner
(see all)