Looking Great: Reducing Wrinkles For Seniors
Senior Care in Dacula GA
Looking and feeling great are an important aspect of home care for seniors. While wrinkles are a normal part of the aging process, everyone wants to look their best, no matter their age. If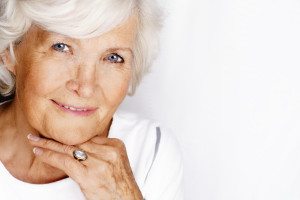 wrinkles have your loved one feeling blue, try these five tips to reduce the appearance of wrinkles. While they won't make wrinkles disappear, you can have a great time bonding while you try these suggestions out and give your loved one a morale boost.
Drink More Cocoa
Yay! Not only is cocoa fabulous on a cold winter or fall day, but it actually helps skin look great. The Journal of Nutrition published a report in 2006, showing that some cocoa may protect skin from all sorts of damage and provides amazing benefits. This includes protection from sun damage, more hydration, smoother skin and improved circulation to the cells of the skin, according to WebMD.
Tap Water Woes
While washing the face is important, over washing can actually strip the skin of moisture and make wrinkles look more pronounced. Skin, the body's largest organ, has natural oils that act as a barrier and protects against wrinkling. When a person over-washes with tap water, this removes this natural barrier, explains WebMD.
Moisturize 
Have you ever noticed that youthful skin always appears soft and supple; as though it's moisturized all of the time? There are tons of products out there that promise to reduce wrinkles but simple moisturizing can have a great impact on wrinkle prevention and filling out current wrinkles. Skin that is moisturized is plumper, filling in wrinkles. Seniors can do this without spending a lot of money by first, moisturizing from the inside out by staying hydrated and second, using a basic facial moisturizer. Sometimes seniors need a thicker cream-like moisturizer.
Eat Your Green beans
And carrots, and apples, and squash, and…you get the idea. Eating a healthy amount of fruits and vegetables each day is a great wrinkle treatment to infuse the body with antioxidants. Antioxidants damage cells, including skin cells and can make people look older. Fruits and vegetables, more than any other food group, help fight the effects of antioxidant damage for a more youthful skin tone.
Get Out of the Groove
Creating grooves on your face, that is! According to WebMD, overworking facial muscles creates wrinkles over time. This can occur from squinting consistently, furrowing your brow or frowning. Consider what facial movements you make constantly and whether you're creating wrinkles unnecessarily. For instance, a person who squints excessively could improve this by getting glasses.
Look as young as you feel with these simple skin care tips.
The staff at Home Care Matters is available to talk with you and your family about all of your needs. Home Care Matters is a home care agency providing quality and affordable senior care services in Dacula, GA and the surrounding areas. Call (678) 828-2195 for more information.
Source
http://www.webmd.com/beauty/wrinkles/23-ways-to-reduce-wrinkles
Latest posts by superadmin
(see all)