Making Your Senior's Bathroom Safer if She Has Dementia
Dementia makes so much of your senior's life more difficult. One room that can especially give her trouble as her dementia worsens is the bathroom. These tips can help the bathroom to be a little safer for her.
Consider a Sign for the Door.
Even if your elderly family member has lived in her home for years, dementia can confuse her about which rooms are which. And if she needs the bathroom, it's better that she doesn't have to guess. Consider posting a sign on the door so that your elderly family member can easily find the bathroom, even when she's in a hurry.
Change out the Toilet Seat.
The name of the game when it comes to helping your senior deal with dementia can come down to making certain things as visible as possible. With the toilet seat, that might mean changing it out for one that is brightly-colored or even one that lights up when you lift the lid. You might also want to raise the toilet seat, especially if your senior has mobility concerns.
Add Grab Bars Everywhere Possible.
Grab bars are vital in the bathroom. They're very handy in the shower, but they're also helpful in other parts of the room, like around the toilet or near the sink. They give your senior something to reach out for if she feels uncertain of her balance.
Label Faucets to Make Them Easier to Use.
It's incredibly dangerous for your elderly family member to turn on the hot water thinking that it's cold instead. One way to help reduce the likelihood of that happening is to use faucet covers that slip over the handles and label each one either "Hot" or "Cold." They usually also use colors, red for hot and blue for cold, to make it even easier for your senior to spot the differences.
Add a Nightlight.
When the light is low during the day or when it's dark at night, your senior might have an especially difficult time getting to the bathroom. Everything looks different at night. One way around this is to put a nightlight in the bathroom so that it's easy for your senior to see the way to the bathroom.
If your senior has mobility issues, you might also want to consider hiring elder care providers to help when you aren't able to be there. They can ensure that your elderly family member gets safely to the bathroom and that she's able to do what she needs to do while there.
The staff at Home Care Matters is available to talk with you and your family about all of your needs. Home Care Matters is a home care agency providing quality and affordable elder care in Flowery Branch, GA and the surrounding areas. Call (678) 828-2195 for more information.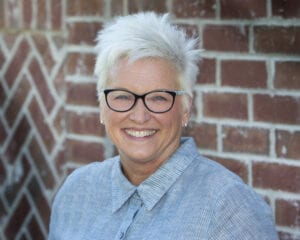 Latest posts by Valerie Darling, Founder, Owner
(see all)