March is National Multiple Sclerosis Education and Awareness Month
Multiple sclerosis, also known as MS, is a disease that affects the nervous system. While most cases of MS are diagnosed people in their 20s and 30s, around 5 percent of all cases occur in individuals over the age of 50. Because the symptoms of MS mimic many other illnesses and conditions, multiple sclerosis often goes undiagnosed in the elderly.
Senior Care in Cumming GA: Multiple Sclerosis
As March is National Multiple Sclerosis Education and Awareness Month, it's an excellent time for family caregivers to learn more about the disease, especially as it manifests in the elderly.
What is MS?
Multiple sclerosis affects the nerve cells in the spinal cord and how they transmit messages to the brain. The cause of MS is unknown and there is no cure. The disease causes several different symptoms such as balance problems, vision problems, tremors, numbness or tingling, and cognitive and memory recall issues. It often starts small and grows worse over years and decades. Eventually, those with MS may be unable to stand or walk on their own.
Why is MS Often Undiagnosed in the Elderly?
The symptoms for multiple sclerosis are very similar to other illnesses and diseases associated with old age. In fact, many symptoms parallel conditions like ALS, Parkinson's disease, a stroke, or dementia. Because most MS cases develop in a person's early adulthood, many doctors aren't thinking about MS when an elderly person comes in with those symptoms. Essentially, MS mimics other more common conditions in seniors, leading to misdiagnosis.
How is MS Treated in Elderly Adults?
Multiple sclerosis is treated the same in seniors as it is with younger patients. It is a notoriously difficult disease to treat but researchers have developed drugs that can reduce some of the symptoms and often delay the frequency of symptoms. As with many diseases, early diagnosis and intervention often means a more successful treatment program. Of course, exercise, a healthy diet, plenty of sleep, and low stress also helps elderly adults handle living with MS.
How Family Caregivers Can Help.
Living with multiple sclerosis is a real challenge, so family members need to step up and offer assistance. In the moderate to advanced stages of MS, elderly adults will have a difficult time moving around. They may have difficulty going from the bed to the toilet or from a sitting to a standing position. As the disease progresses, seniors need more and more help. Many families find that hiring a senior care aide allows the elderly relative to stay in their home for longer. The senior care aide can help with hygiene, grooming, cleaning, and cooking so the aging adult can get the help they need.
Just because an elderly adult develops MS doesn't mean they can't enjoy a good quality of life. Their physical limitations don't affect their emotional enjoyment of things like outings, family gatherings, and cultural experiences. Seniors with MS still need companionship and mental stimulation. Family caregivers, along with friends, senior care aides and other family members, can work together to ensure their elderly relative has the physical and emotional support needed to live well with MS.
The staff at Home Care Matters is available to talk with you and your family about all of your needs. Home Care Matters is a home care agency providing quality and affordable senior care in Cumming, GA and the surrounding areas. Call (678) 828-2195 for more information.
Source:
https://www.everydayhealth.com/multiple-sclerosis/living-with/when-ms-strikes-later-in-life/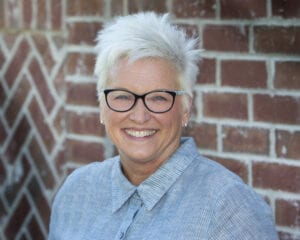 Latest posts by Valerie Darling, Founder, Owner
(see all)