Healthy Vision Month: MAY IS HEALTHY VISION MONTH – Keeping Your Parents Eyes Healthy
Healthy Vision Month: Sponsored by the National Eye Institute, each May is Healthy Vision Month.
As the caregiver of an aging parent living independently, you understand how important good vision is for your parent to enjoy her freedom and have a good quality of life. While most people's eyes get weaker and may need vision help as they age, there are steps you can take to help your parent keep her eye health in top shape. Use this month to review what you and your parent are doing to maintain healthy vision and make any changes or adjustments if you have found there are areas you are lacking in, especially in Healthy Vision Month.
Stay Healthy
The body is all connected so taking care of your parent's overall health can help maintain or improve her eye health as well. One of the ways that maintaining good health overall will protect your parent's eyes is by helping to reduce her risk of developing certain diseases that may increase her risk of developing vision problems. The top three things to do to protect your parent's overall health are to eat well, exercise regularly, and stop smoking. All of these may require lifestyle changes so round up a team of family members and even her senior care provider, as well as her primary physician, to encourage her to make positive healthy steps forward.
Protect Her Vision
There are several steps your parent can take to protect her vision and keep her seeing things clearly.
Wear sunglasses. Your parent should consider wearing sunglasses whenever she goes outside, even on cloudy days. Whether they are prescription sunglasses or designer sunglasses, when she picks out her next pair, make sure they block 99-100% of the UVA and UVB radiation the sun emits. Then, it's just up to you, her senior care provider, and herself to make sure she remembers to wear them!
Wear protective eye gear. If your parent does any type of crafting or repair work that might have small pieces flying, have her always wear her protective eye gear – even if she has glasses.
Rest those eyes. Screen time can wear eyes out. Remind your parent to take a break from her screen throughout the day if she often on her computer or on her smartphone.
Keep Up with Regular Eye Appointments
Having your parent get regular dilated eye exams is one of the best things she can do for her eye health. They are simple and painless. Many eye diseases don't have early warning signs, but this exam can help your parent discover if there is something that she needs to have investigated more thoroughly before it progresses.
Healthy Vision Month: Know Her Risks
If your parent has a family history of glaucoma or other eye diseases, or if she already has another disease that often has vision complications (such as diabetes), being aware of this and making sure your parent's optometrist is aware of this, will ensure that you can work together to lower the risk of vision problems developing for your parent going forward.
Take advantage of Healthy Vision Month to get your senior's vision checked.
The staff at Home Care Matters is available to talk with you and your family about all of your needs. Home Care Matters is a home care agency providing quality and affordable

Senior Care in Gainesville, GA

, and surrounding areas. Call

(770) 965.4004

for more information.
We provide home care in  Braselton, Buford, Dacula, Duluth, Flowery Branch, Gainesville, Johns Creek, Lawrenceville, Oakwood, Sugar Hill, Suwanee, Barrow County, Forsyth County, Gwinnett County, Hall County, Jackson County, North Fulton County.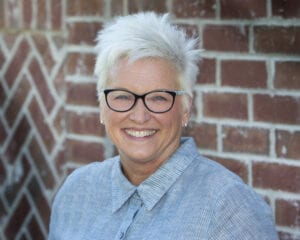 Latest posts by Valerie Darling, Founder, Owner
(see all)