What Mental Illnesses Are Common Among Elderly Adults?
Mental illness is not rare. In fact, one in five adults in the United States will experience a mental illness, and depression is listed as the number one cause of disability in this country and around the world. As a family caregiver, it is important to understand that mental illness is not a problem of childhood or adolescence, or even young adulthood. It is not something that a person grows out of. Instead, mental illness can and does impact people of all ages, including elderly adults. Understanding this risk can help you to pay close attention to your parent's health and well-being, and make changes to their care to ensure that they get the support and help they need if they are suffering from one of these illnesses.
This starts with understanding what issues your parent might face.
Some of the mental illnesses that are common among elderly adults include:
Depression. Approximately 7 percent of the older population suffers from depression. Experts estimate, however, that this condition is greatly under-diagnosed and under-treated among elderly adults. This condition can make a drastic negative impact on your parent's health, well-being, and quality of life, leading to both emotional and physical symptoms and influencing virtually all facets of their life.
Anxiety. Experts estimate that more than 18 percent of the adult population of the United States is living with an anxiety disorder. This number includes nearly 4 percent of the senior population. Anxiety can affect how your senior feels and sees the world around them, influencing their functioning and how they engage with others.
Seasonal affective disorder. A form of depression, seasonal affective disorder, or SAD, involves emotional and mental status that changes according to the seasons of the year. Decreased light, social pressures, and other issues can combine to create this issue, which can often be difficult to detect, leaving your parent vulnerable to not getting the care that they need
Staring senior care for your aging parent can be one of the best decisions that you make for them as their family caregiver. Hiring a senior home care services provider is about boosting their quality of life, enhancing their lifestyle, and ensuring that they are getting all of the care, support, and assistance that they need both when you are able to be with them and when you are not. This care provider will give your parent a highly personalized set of services designed specifically to address their individual challenges, limitations, and needs in a way that is right for them. By keeping their individual personality, preferences, beliefs, and goals in mind, this care provider can ensure that their services are tailored toward keeping your parent safe, comfortable, and healthy, while also promoting as much independence, activity, and fulfillment as possible as they age in place.
The staff at Home Care Matters is available to talk with you and your family about all of your needs. Home Care Matters is a home care agency providing quality and affordable senior care in Johns Creek, GA and the surrounding areas. Call (678) 828-2195 for more information.
Sources
https://www.nami.org/Get-Involved/Awareness-Events/Mental-Illness-Awareness-Week
http://www.who.int/mediacentre/factsheets/fs381/en/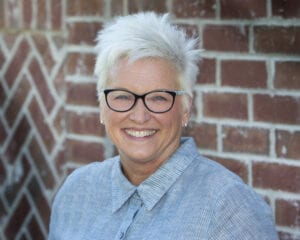 Latest posts by Valerie Darling, Founder, Owner
(see all)