Minimize the Danger of Wandering in Seniors with Dementia
One of the biggest concerns of family caregivers who take care of relatives with dementia is how to prevent wandering. There are many things that family caregivers can do to minimize the danger of wandering in their elderly relatives that struggle with dementia.
Senior Care in Braselton GA: Dementia and Wandering
Why do Seniors with Dementia Wander?
When an elderly person wanders, they leave the safe space of their home and go outside without the supervision of family members or senior care providers. Wandering is more than aimless walking when it comes to seniors with dementia. Most of the time they have a clear purpose in their mind and are determined to reach their destination. The problem is they don't know where they really are and can become endangered on busy roads, crowded shopping areas, remote roads, and even intrude on private residences.
At its core, wandering is a way for an aging adult to deal with high anxiety. The desire to do something about their anxious thoughts is so overwhelming that many seniors act in the only way they know how. They don't understand explanations from family members and senior care providers about what's really happening.
How to Prevent Wandering in Seniors with Dementia.
Family caregivers with the best of intentions and the most diligent care may have a hard time keeping a wandering senior from heading outside. To reduce the likelihood of wandering, family caregivers can take several steps to keep their loved one safe.
Never leave the aging adult home alone. Arrange for family members, friends or senior care providers to be present.
Secure doors by installing locks high up on the door frame of doors that lead outside. Similarly, there are numerous devices for doors that can help discourage seniors.
Install alerts on exterior doors that make a noise when they are opened. These can range from sensors to bells on the doorknob.
Consider radio tracking devices where the elderly person wears a bracelet that sends signals to a monitor that the family caregiver or home care provider can monitor.
Ask neighbors to call a family member's phone or that of the senior care provider if they notice the elderly person out by themselves.
Keep the elderly person busy and distracted with activities, entertainment, and light household duties to prevent the anxiety that leads to wandering.
Redirect the senior's desire to get out and have family members of senior care providers take them for a drive, or a walk around the block.
Include easy-to-spot identification on the senior's clothes or body. This could include notes in pockets or purses with the family caregiver's contact information, temporary tattoos, and patches stitched onto clothing. If someone is wandering, they can be identified and helped more quickly.
It's a real challenge to provide care for an elderly relative with dementia. Even the most dedicated family caregivers can lose track of a determined senior. By putting appropriate controls in place and working with other family members, friends, and senior care providers, they can do a lot to minimize the danger of wandering in seniors with dementia.
The staff at Home Care Matters is available to talk with you and your family about all of your needs. Home Care Matters is a home care agency providing quality and affordable senior care in Braselton, GA and the surrounding areas. Call (678) 828-2195 for more information.
Source:
https://www.alz.org/care/alzheimers-dementia-wandering.asp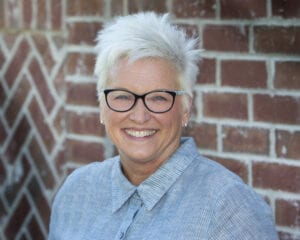 Latest posts by Valerie Darling, Founder, Owner
(see all)